How To Register To Vote On Facebook
by Lara Rutherford-Morrison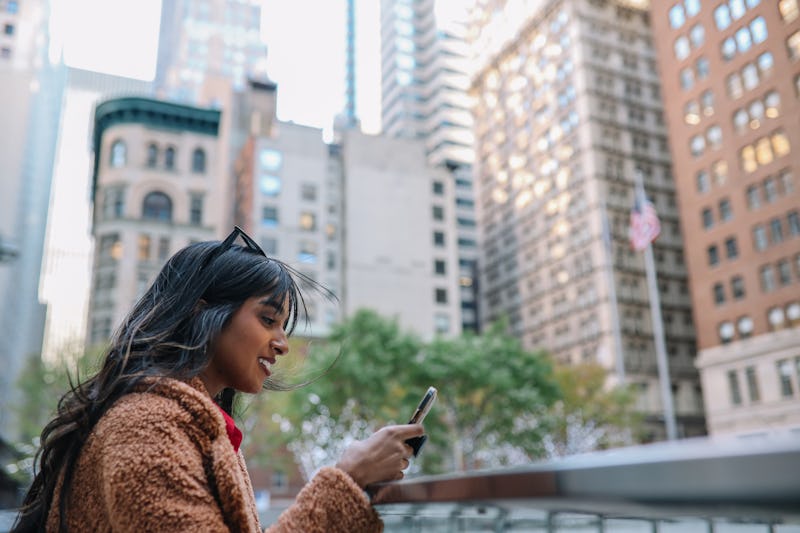 lechatnoir/E+/Getty Images
Registering to vote just go a lot easier: Thanks to a new chatbot tool called "HelloVote," you can now register to vote via Facebook or text message. That's right, no more trips to the DMV (Praise be!) or struggling to figure out the voting paperwork in your state. If you've got a mobile phone, you can register. Simple as that.
Voter turnout in the United States lags behind that of most developed nations. In the 2012 election, only 53.6 percent of eligible voters voted, and, significantly, only 65 percent of the voting-age population was registered to vote in the first place. Making the registration process as simple and convenient as possible could be a key way of getting people out to the polls on Election Day. Enter: HelloVote, created by Fight for the Future and the Fight for the Future Education Fund, non-profits that seek to "expand the internet's transformative power for good."
"Voter registration can be pretty difficult and something that most people don't love to do. At the same time, we're at a point in history when messaging is the way that people communicate and how they get their news," Tiffiniy Cheng, co-founder of Fight For the Future, told Refinery29. "So we're really bringing voter registration up to the modern times."
So how does it work? Simple: You can register to vote through HelloVote by texting "HELLO" to 384-387. You can also register via Facebook Messenger, or from your browser. What happens next will vary a bit from state to state. HelloVote will ask you a sequence of questions (Your name, address, and so on). In some states, those answers will go straight to an online registration form, and you'll be done. For states that require physical paperwork or signatures, HelloVote will email you a pre-filled registration form that you simply have to submit. The service aims to remove all barriers to registration, so it takes care of everything you need — if you don't have a printer, it'll send you a paper copy in the mail, with a stamp included, so all you need to do is sign the paperwork and send it in. Furthermore, you can use HelloVote with any cell phone— you do not have to own a smartphone.
To get started with your registration, text "HELLO" to 384-387 or visit the HelloVote website. And, friends? Get out there and VOTE!
Images: lechatnoir/E+/Getty Images; Giphy