How To Use Facebook Messenger Secret Conversations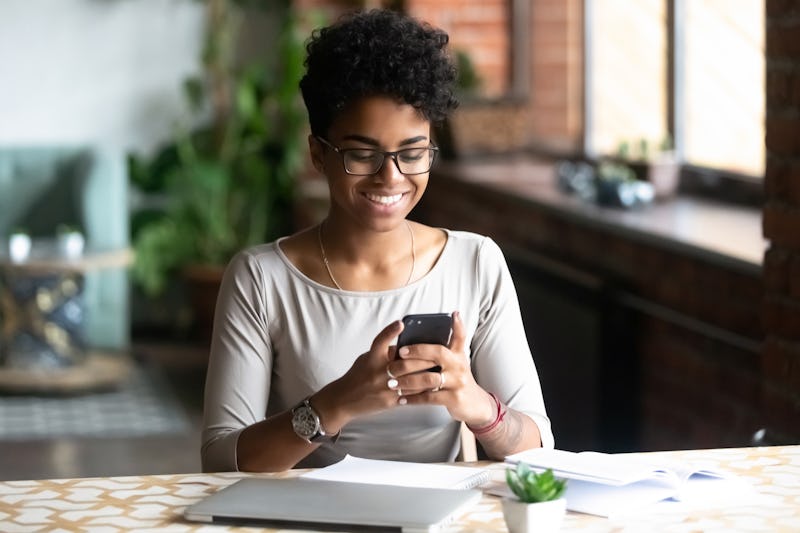 Shutterstock
If you've been looking for a way to make your messages even more secure, today is a good day: Facebook Messenger has started offering a "Secret Conversations" option. So how do you use Facebook Messenger Secret Conversations, exactly? Fortunately, it's pretty easy.
Although all your messages on Facebook Messenger are always secure, the new option allows you to also encrypt messages from end to end — meaning no one can decipher them, not even Facebook itself. Even the political powers that be wouldn't be able to spy on your messages. It's an extra layer of protection for those who want it. And it's a way to bring Messenger in line with other messaging apps that already encrypt messages, like WhatsApp (which was actually acquired by Facebook in 2014).
The only catch with Messenger is that you have to turn the "Secret Messages" feature on in order for your messages to be encrypted, which does seem a little bit unfair; after all, if you're going to offer people encrypted messages, shouldn't you offer it automatically?
But at least the "Secret Conversations" service is out of the testing stage and now is available for everyone — even if we have to turn it on ourselves. What's more, doing so is fortunately very easy. Here's how to make your messages totally secret and secure:
1. Open Up Messenger And Go To Your "Me" Screen
Select "Me" in from the bottom menu, and you'll get this screen. You'll notice that just below "Payments" you can find the "Secret Conversations" option.
2. Select "Secret Conversations"
Once you do, you'll get this screen, and you can click on the switch next to "Secret Conversations."
3. Tap "OK"
And there you have it! You can now use encrypted messaging from your Facebook Messenger app.
4. To Send A Secret Conversation...
... Just start open a new message, tap "Secret" in the upper right hand corner, and select the person you want to send the message to. From there, you can tap the little clock icon next to the message field to set or change a timer, which will cause the message to vanish after a set amount of time a la Snapchat (or you can choose to turn the timer off completely if you like):
Then just send your message as usual.
You can even delete all your secret conversations, just for good measure, by selecting that option from the main "Secret Conversations" screen.
Happy messaging!
Images: Emma Cueto (4); Lucia Peters (2)/Bustle