3 Zodiac Signs Most Likely To Start A Relationship Post-Quarantine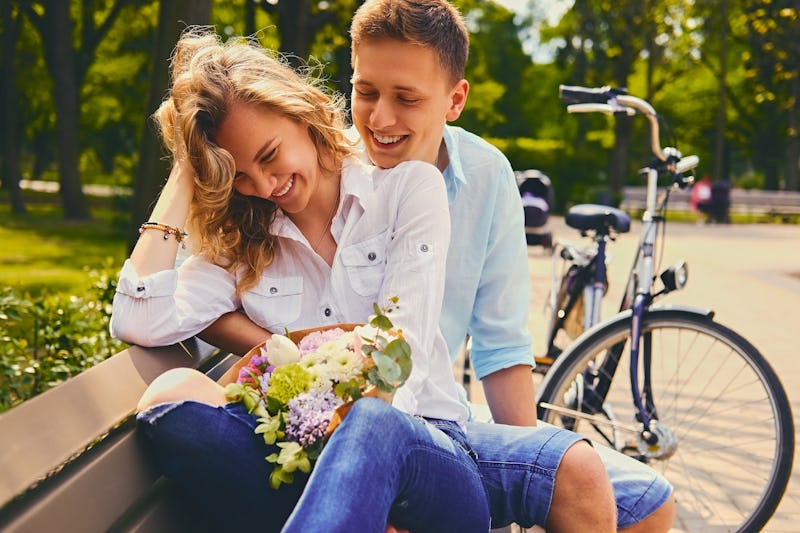 Shutterstock
Between wearing masks in public and staying six feet apart from your partner, dating in a post-quarantine world may feel a little less romantic. Fortunately, the cosmos are here to bring a much-needed boost in the love department this summer, so trying to adjust to social distancing guidelines will feel a little easier for most signs. And if you're a Gemini, Capricorn, or Aquarius, it's going to be a summer of love: All three of these signs are most likely to start a relationship post-quarantine.
If you've been struggling to get a date off the ground recently, you're not alone. Venus has been retrograde since May 13, but according to astrologer Clarisse Monahan, Venus goes direct on June 25, which will make dating much easier. The last half of July and all of August, in particular, will be great for starting something new.
"When Venus moves into watery Cancer on August 12, our relationship themes and interests will more than likely get more emotional and deep rather than light and fluffy," Monahan says. "It could spark some conversations about the future for new relationships that started earlier in the summer."
If you're one of the following signs and you're ready to get out there, it may be comforting to know that the stars are on your side. According to Monahan, these three zodiac signs are most likely to start a relationship post-quarantine.