44 Clever Everyday Products That Are Einstein-Level Genius
We only recommend products we love and that we think you will, too. We may receive a portion of sales from products purchased from this article, which was written by our Commerce team.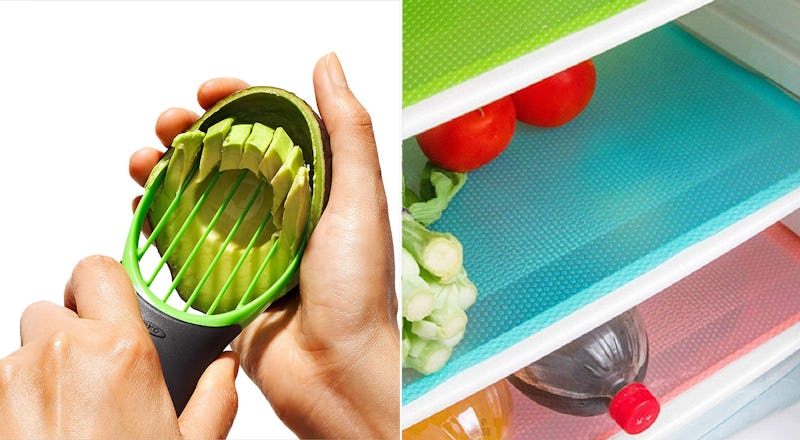 It's remarkably easy to move through your everyday life, oblivious to the minor inconveniences you rack up. But those small scale annoyances can quickly snowball, making life way harder than it needs to be. Now, put your thinking cap on for a second, because I'm going to tell you about some products that are Einstein-level genius that'll instantly solve those tiny problems. For example, that messy underwear drawer that never stays organized despite your best efforts? You can tidy it up once and for all with this foldable organizer that features multiple compartments for separating and storing your underwear, bras, and socks. Simple as that.
How about all those times you've tried to make pizza at home and couldn't quite master it? The edges always end up crispy, but the inside tastes like straight-up raw dough. This pizza maker will guarantee the dough is always evenly cooked, thanks to a rotating plate that allows for proper heat distribution. (And I would be remiss if I didn't mention that this pizza maker toasts the perfect quesadilla, too. What can I say? Multitasking appliances are my weakness.)
I've found a bunch more of these genius everyday items that will change your life for the better. And you won't even have to solve any fancy equations to get them, because they're all on Amazon.
This article was originally published on