48 Products That Work So Well, There's No Turning Back
We only recommend products we love and that we think you will, too. We may receive a portion of sales from products purchased from this article, which was written by our Commerce team.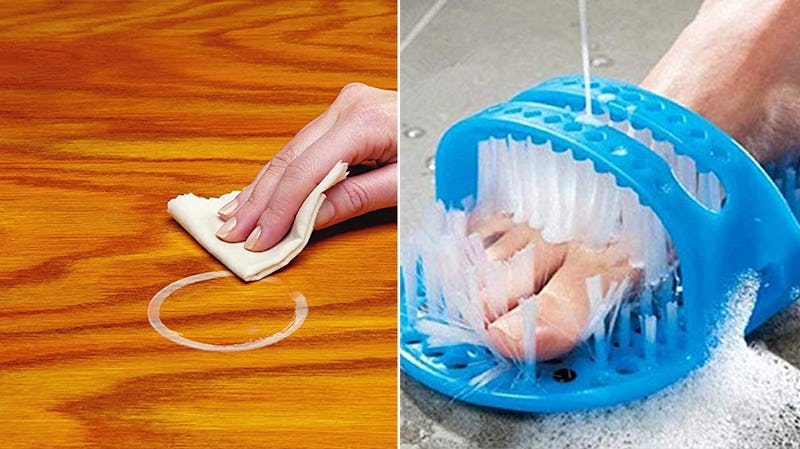 Ever had a product come into your life that was so utterly groundbreaking that you knew there was no turning back? I live for those little eureka discoveries. As a pro shopper, there's just something undeniably thrilling about stumbling across a genius item after sifting through an endless sea of products. (Let's be real — there a lot of things for sale online don't quite live up to the hype.) So when I'm shopping for clever things to upgrade my home, or genius grooming products, I try my best to invest in the ones that perform as promised.
Recently, I've found myself gravitating toward products that streamline my living space for a cleaner, more visually appealing appearance. During this upgrade process, I knew one thing for certain: Loose cords and cables had to go. Enter this sleek cable organizer that tucks them all away so they're out of sight and out of mind. And because self-care is always a priority, I've been treating my hair to this next-level coconut oil serum that works wonders. (Really.) It's packed with vitamins that help prevent split ends and breakage while leaving hair shiny and smooth.
Keep reading for more game-changing products that will give you that "Eureka!" feeling again and again.