5 Brilliant Ways People Are Safely Celebrating This New Year's Eve
Insert something about "unprecedented times" here.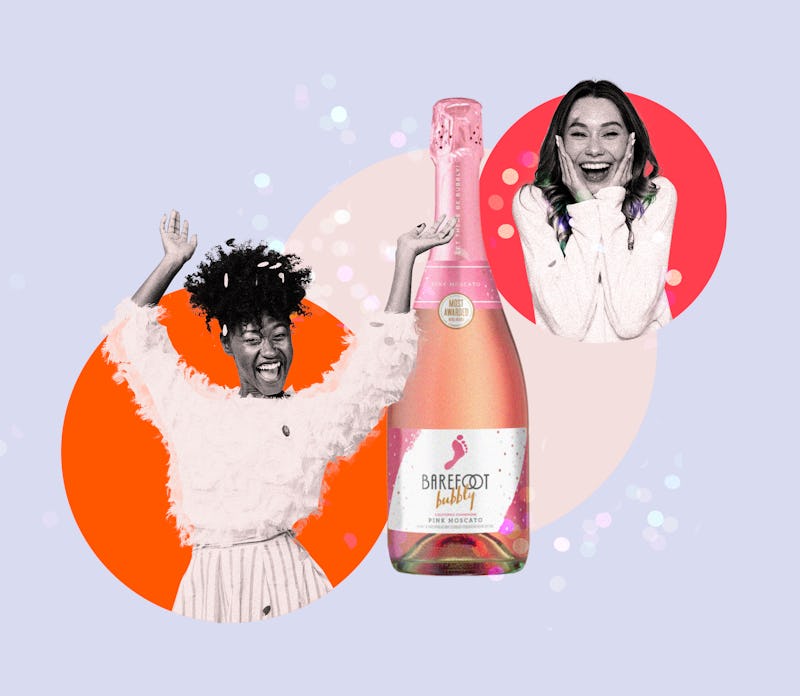 When I first began writing this article, I felt a bit cynical. "Socially distant parties? In 2020? Groundbreaking," I thought to myself with nary a glimmer of optimism. But lucky for you — and I say this without an ounce of sarcasm or shame — I was wrong.
As it turns out, plenty of people have embraced 2020's new reality and are planning to make the upcoming holiday every bit as as memorable as in years past — just in slightly different ways. (Read: Bar parties are still cancelled, y'all.)
Knowing that massive in-person gatherings and lots of travel plans are off the celebration table this year, Bustle teamed up with Barefoot Bubbly — the officially bubbly sponsor of Times Square New Year's Eve — to poll our friends about the creative, safe ways they plan to ring in the new year. A few things are familiar (like plenty of Barefoot Bubbly to go around!), and some are pleasantly unexpected (like the lack of strictly virtual party plans), but one thing is for certain: All of these ideas are recipes for a truly happy new year.
Keep scrolling for the best ideas I came across, and feel free to steal any (and all!) of them for your own at-home celebration. Cheers!
Charmat Method California Sparkling Wine: Secondary Fermentation Before Bottling, ©2020 Barefoot Cellars, Modesto, CA. All rights reserved.
This post is sponsored by Barefoot Bubbly.