If You Recognise These 5 Symptoms, Your Period Pain Might Actually Be Endometriosis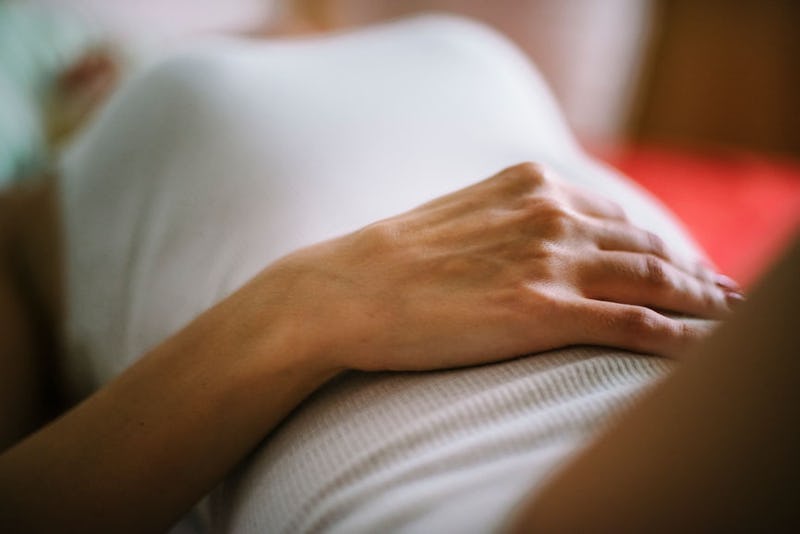 GIC/Stocksy
According to the Guardian, 1 in 10 people who menstruate develop endometriosis once they reach reproductive age, yet patients often don't receive the treatment they require. Noticing any of the symptoms of endometriosis listed below? Don't hesitate to see a GP and express your concerns.
"It takes an average of seven to eight years to be diagnosed with endometriosis," the Guardian reports, citing new endometriosis guidelines from the National Institute for Health and Care Excellence. Many patients "are told they are making a fuss about normal period pain," the newspaper continues.
So what exactly is endometriosis? The NHS explains that it's "a condition where the tissue that lines the womb (endometrium) is found outside the womb, such as in the ovaries and fallopian tubes." The Guardian notes that this tissue can also grow in the abdomen, recto-vaginal septum, bladder, and bowel; what's more, it "behaves like the lining of the womb, bleeding every month, and can cause cause severe and chronic pain." Basically, it's a severe and often debilitating condition — and it's all too often minimised or missed.
It's vital that people with endometriosis get the treatment they deserve, and don't continue to suffer in silence. Take a look at the common symptoms listed below, and make an appointment with your doctor if any sound familiar. And remember: your health is important, and you are worthy of treatment.