6 Asian-Latinx Women On What They Wish You Knew About Their Identity
"I cannot count the amount of times people have asked me questions like, 'What are you?'"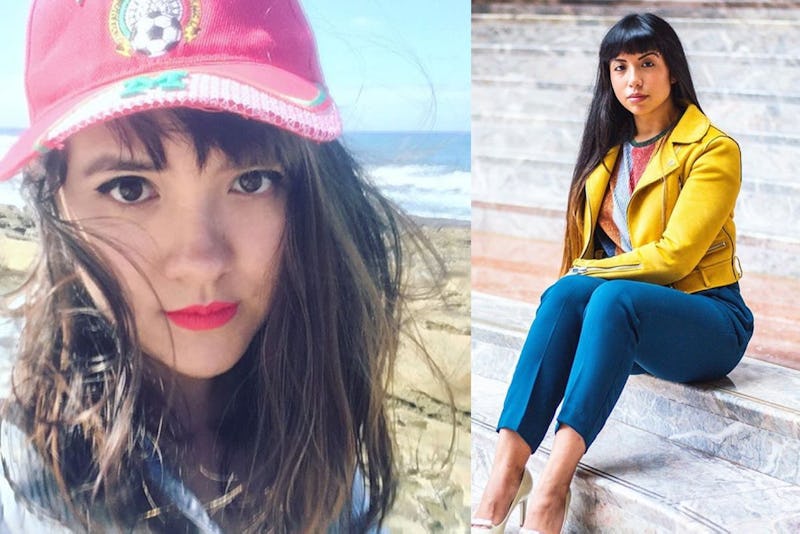 Courtesy of Erica Maria Cheung/Mekita Rivas/Erica Westley
While television shows, magazines and online media often provide a singular view of Latinx identity as an ethnicity, the term actually represents people of all different racial backgrounds. In addition to race, there are numerous factors that influence a person culturally such as nationality, customs, language(s) spoken, and where that person is raised. Those factors can also impact how others view their identity. In recent years, the broad diversity of Latinx folks has become a more mainstream topic of conversation, but there is one community that is often overlooked: People who identify as both Asian and Latinx.
6% of Latinx people self-identified as "two or more races" in the 2010 U.S. Census, notably higher than the 2.3% of non-Hispanic and non-Latinx people who said they were multiracial. (The Census does not have a breakdown of racial or ethnic demographic within the "two or more races" category, though .4% of Latinx people identify as Asian.) 6% of the population may seem small, but that comes out to over 3 million people. With Asian Americans and Latinx Americans being the fasting growing racial groups in the country, per a recent Pew Research Center report, that number has likely increased significantly.
While under-representation may make it seem like these identities are mutually exclusive, they are not, as is the case with people who claim other multiple-marginalized identities. The migration of Asian communities to Latin America dates back to before the 1800s. By the 1920s, Chinese immigrants who had settled in Mexico were the second largest immigrant group in the country after Spanish immigrants, according to Robert Chao Romero, assistant professor of Chicana and Chicano studies at UCLA. There is also considerable Chinese influence in Cuba, where laborers arrived to work on sugarcane fields, some as coerced indentured servants, according to the University of Miami. Additionally, Brazil has the largest Japanese population outside of Japan at over 1.5 million people, according to BBC.
The history of migration, colonization and immigration has shaped the way many Asian Latinxs identify, but this group of people still lacks mainstream representation. Here's what six Asian Latinx women want you to know about growing up with this identity.
This article was originally published on