Aldi's £40 Pizza Oven Is Coming Back In Stock Very Soon
Pizza lovers, mark your diaries.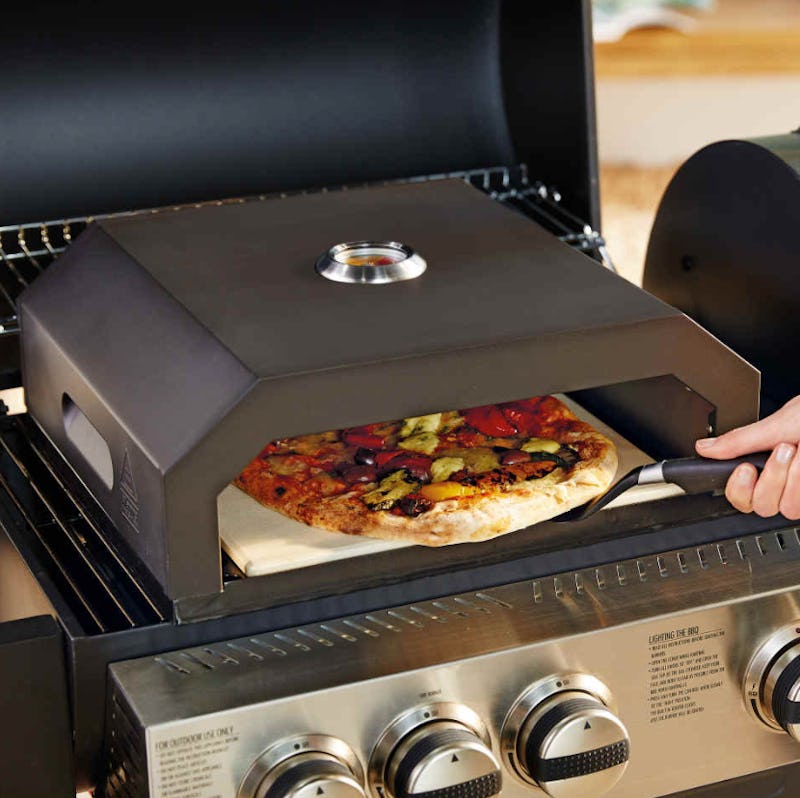 Aldi
Is pizza the food of love? Probably not, but it truly is the food that everybody loves. So it's good news that Aldi's best-selling pizza oven is coming back in stock next month. And with most of the COVID restrictions on outdoor gatherings lifting soon, the timing is perfect.
The ovens – which come as part of Aldi's Special Buys relaunch in May – cost an unbelievably low £39.99 and come with a three-year warranty. They will be available online from May 9 and in store from May 16, just in time for the next lockdown change on May 17.
This product has consistently sold out fast thanks to its affordable price point (most ovens like this cost upwards of £500), so mark the dates in your diary if you want to get your hands on one before your next garden party.
Best of all, the Gardenline BBQ Pizza Oven is portable, with two carrier handles, so you'll be a very popular party guest among your friends. It can be used on gas and charcoal barbecues to cook pizzas of up to 12 inches and is made of ceramic stone with a stainless steel interior that Aldi promises is "easy to clean."
Elsewhere in the Special Buys range, Aldi customers are loving the Gardenline Hanging Egg Chair for £150, which just came back in stock online, and the rattan furniture set, which will be back next month.
Buy online from May 9 or in store from May 16.
Contributions from Aoife Hanna and Aisha Rimi.
This article was originally published on