The 4 Best Collars For Training Your Dog
We only recommend products we love and that we think you will, too. We may receive a portion of sales from products purchased from this article, which was written by our Commerce team.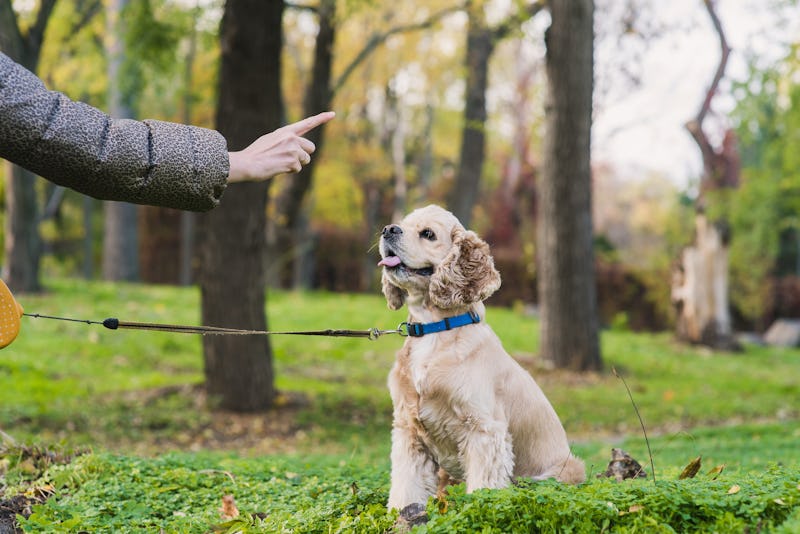 O_Lypa / Shutterstock
Training a dog can be one of the most fulfilling — and sometimes frustrating — experiences for a pet owner, and the best training dog collars can be important tools. While harnesses are considered to be safer and more comfortable for your dog than collars for walking on leash, it's a good idea to use both a harness and a collar during training. A basic flat collar that holds ID tags may be all you need while training your dog, especially if your dog is working in a contained space and not on a leash. If your dog pulls on leash but requires regular walks, your trainer might recommend using a front-attaching harness, head collar, or martingale collar in addition to, or as an alternative to, a flat collar. Always remember that a tool is no substitute for training, but it might help make walks safer and more pleasant until your dog fully grasps the concept of loose leash walking.
As you shop for a collar, look for products that fit your dog's current skills and needs. A simple flat collar is the gold standard of collars, and they are ideal for holding your contact information should they somehow get loose. If your dog is calm and focused, a flat collar might be all you need as you train. But many dogs struggle to learn not to pull or jump around when on-leash, and if that's the case with your pup, your trainer might recommend a harness that redirects your dog's movement and keeps your dog (and others) safe in public until your pup picks up those vital leash-walking skills. And if your dog has a narrow head, you might opt for an adjustable martingale collar to use as a backup to a harness (with a backup clip that connects the two), as it won't slip off as easily as a flat collar.
Aversive collars like prong and bark collars also exist, but aversive collars are controversial at best, and studies have shown that they can have long-term negative effects. For this reason, you won't find any of these collars on the list below. What you will find is a simple flat collar and three other tools that might be helpful in keeping your pup safe as you train.
This article was originally published on