These Film Camera Apps Make Your Pics Look Straight Out Of A Y2K Scrapbook
The same vintage look without the hassle of developing photos.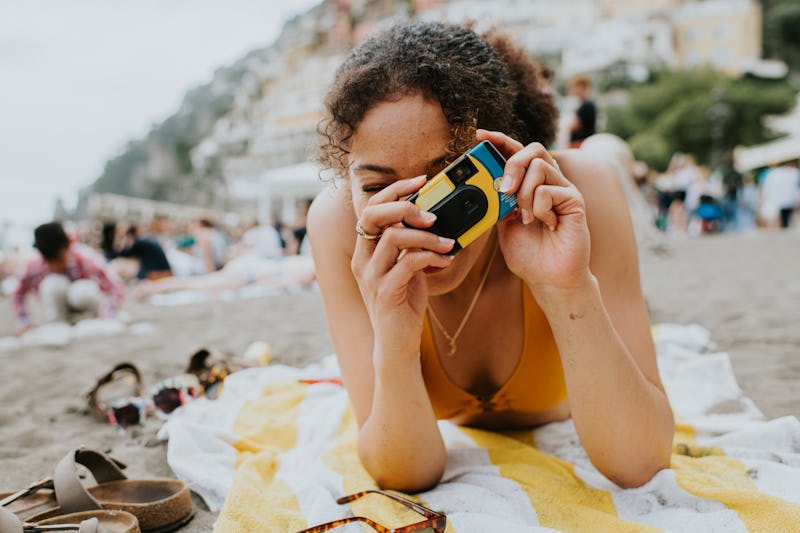 Catherine Falls Commercial/Moment/Getty Images
Buying a used film camera is always a risk, especially if you're purchasing one online. You never know if it's actually going to work the way it's advertised, and figuring out how to work it without a manual is no easy feat. Still, there's a warmth and authenticity to film photos that your iPhone camera can't replicate — or can it? TikTokers are sharing their favorite film camera apps that transform regular pics into vintage relics, so if you want to upgrade your Instagram with throwback-inspired pics, here are seven apps worth trying.
Though it looks cool and all, carrying around a clunky, oversized film camera can get tiring fast. And if you're in a rush to post pics from your vacation ASAP, editing your content into film photo dupes is just way too time-consuming. Thankfully, you can finally ditch the Polaroid for good without having to sacrifice the nostalgic aesthetic, because these iPhone apps are packed with filters inspired by tons of different film (and digital) cameras, and are guaranteed to make your Instagram posts look like freshly developed film photos as a result.