The 4 Best Glass Cleaners For Cars
We only recommend products we love and that we think you will, too. We may receive a portion of sales from products purchased from this article, which was written by our Commerce team.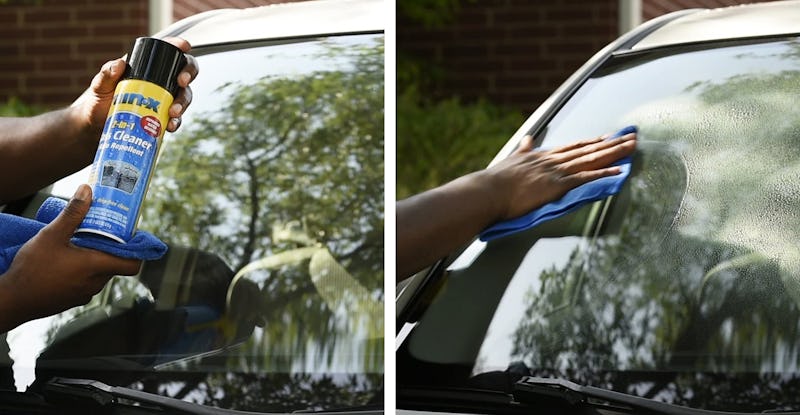 Amazon
In order to get your car windows spotless, you'll need a great glass cleaner. But what makes one cleaner better for cars than the next? It all comes down to the formula. The tl;dr? The best glass cleaners for car windows will have a no-drip formula that prevents streaks from forming.
Since most car windows are nearly vertical, any watery formula will roll down the glass as soon as you apply it, inevitably causing streaks. Be sure that whichever cleaner you go with foams up, or at least stays put while you wipe.
You also want to take a good, hard look at your window situation before you invest in a cleaner. If you tend not to drive much, there may not be as much grime to clean off your windows, and you can go with a standard automotive cleaner. On the other hand, if you drive often, you may need to invest in a heavy-duty glass cleaner to remove the film that tends to build up on windows over time.
A quick search for cleaners will lead you down a rabbit hole of thousands of options, and not all of them are great. Instead, check out this round-up of high-quality glass cleaners for cars for the best picks.