47 Clever Things Under $25 You Won't Know How You Lived Without
We only recommend products we love and that we think you will, too. We may receive a portion of sales from products purchased from this article, which was written by our Commerce team.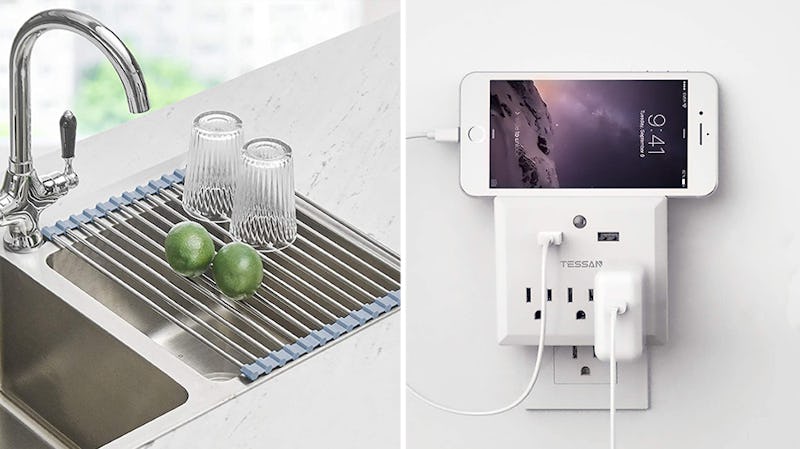 Every day, life presents us with little challenges. I'm not talking big scale, existential quandaries, but more along the lines of, "Why does chopping vegetables take so long?" and "Where are my keys?" Here's the thing: there are products out there that solve these everyday problems. These products can range from the niche yet practical to the hysterical and ridiculous, but they all force you to consider the same question: "Who was I before I knew this existed?"
If you know where to look, the internet is a treasure trove for these types of items. To make things a little easier, I've gathered a smattering of examples here that cater to the most specific and mundane problems that everyday life throws at us. There will be no buyer's remorse here, because in spite of how unusual some of these items are, they're all incredibly useful. Take the thumb thing that finally lets you hold a book open with one hand, leaving your other hand free to sip a beverage or take notes. Or the click and carry, a plastic handle you can use to help you carry multiple grocery bags and other cumbersome items. All of these clever items that will make you question how you lived without them, and more than 40 other ones, are below.
This article was originally published on