This Shopping App Is Your Brainy New Holiday Gifting Personal Assistant
Get ahead of the holiday shopping chaos with Klarna.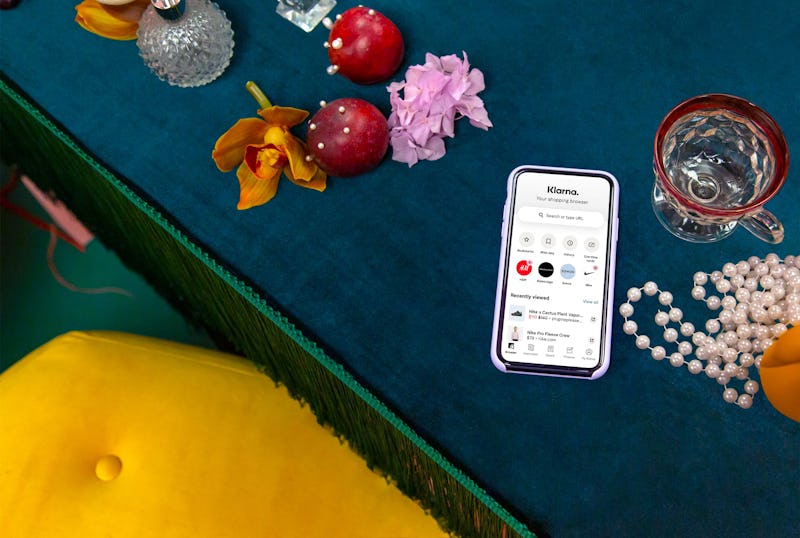 I don't consider myself to be someone who excels at working under pressure, and this holds particularly true when it comes to holiday gifting. I'm definitely more of the plan-ahead type — I keep a running list of people and ideas saved in the notes app on my phone — as I find more satisfaction in considering gifts over time rather than when an approaching holiday or celebration deems it necessary.
That said, I'm aware there are better ways to keep track of these ideas than a link-less note or handwritten list — something interactive, personalized, and shareable — and that's precisely where the genius new shopping app, Klarna, comes into play. With shoppable wish lists, in-app deals, and the flexibility to spread payments out over time, this all-in-one shopping app changed the way I shop and is exactly what you need to take on the holiday gifting season like a pro.
Curate & Share Custom Wish Lists
With Klarna wish lists, you can create, edit, and shop all your favorite items in one place. This is essentially a leveled-up version of my previous method, with time- and money-saving perks integrated throughout. These wish lists are shareable, so I can easily send my brother a roundup of joint-gift ideas for our parents or give someone a peek into the gifts I'm eyeing for myself. Better yet, by storing a number of items in a single place, you can send a range of options for approval without flooding your text thread with links.
Discover Gift Inspiration & Shop On The Go
The Klarna app isn't just for holiday shopping planners like me — it's also the best way to uncover new gifting ideas when you're in a crunch. Based on brands and categories you care most about, Klarna surfaces specific lists designed for you right on the app home screen (like Scandinavian home goods and fashion finds inspired by celebrities) to make your shopping experience personalized and convenient. The app will also keep you up to date with deals from retailers you love and price drop alerts on items in your wish lists, so holiday shopping doesn't have to break the bank.
Order Now, Pay Over Time
Even after you've settled on the coolest pair of sneakers to gift your outdoors-loving dad or the perfect chain necklace for your minimalist best friend, Klarna's assistance has only just begun. Every purchase made through the Klarna app (yes, every) is eligible for Pay in 4, a flexible payment option that helps slow down the holiday splurge. Instead of blowing your entire holiday budget on a few items at once, make four interest-free payments over time to maximize your gifting potential. Klarna: 1, credit card: 0.
Earn Rewards While You Shop
Why not treat yourself while you treat everyone else on your list? Sign up for Klarna's free rewards program, Vibe, and you'll earn rewards and unlock deals while you shop. Every purchase accrues points that you can use toward gift cards for your favorite retailers — so, yes, all those amazing gifts you gave that you wanted so badly to keep yourself actually benefit you in the end. Win-win.
For these reasons, the Klarna app is my go-to tool for managing all of my holiday shopping, and I have a feeling it's about to be yours, too. To help get you started, I curated a wish list exclusively for Klarna, rounding up all the editor-approved items I'm eyeing this season. From luxe candles for my mom to a few fashion pickups for myself, explore the full wish list (and start your own) in the Klarna app or check out a few favorite picks below.
For Your Stylish Mom (Or Yourself)
For The Clean Beauty Enthusiast
For The S.O. Who Never Treats Himself
For The Design-Obsessed
For The Foodie
For The Waste-Free Environmentalist
See Klarna terms here. CA residents: Pay in 4 loans made or arranged pursuant to a California Finance Lenders Law license.