Designers Say All You Really Need To Make Over Your Home Are These Inexpensive Things From Amazon
Room transformations for just a few dollars.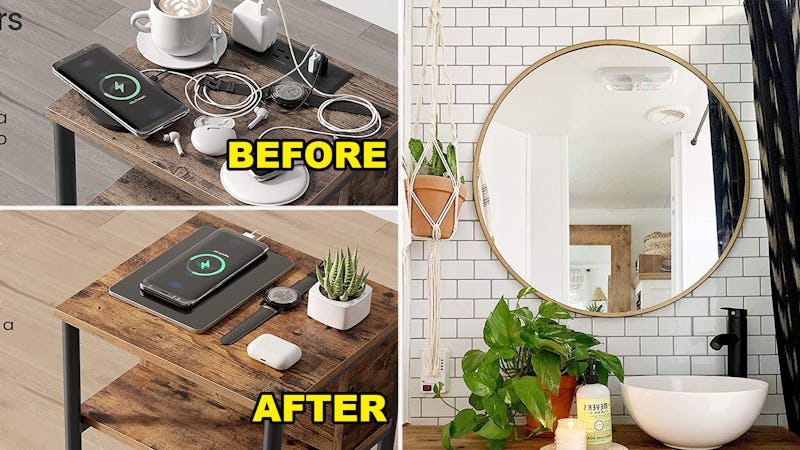 We may receive a portion of sales if you purchase a product through a link in this article.
Growing up, I loved watching home makeover shows. But this led me to believe that you needed a ton of money (and a camera crew) to transform your space into something new. However, this couldn't be further from the truth —thanks to these expert-recommended home hacks that are surprisingly wallet-friendly
A charming velvet stool in an eye-catching hue, peel-and-stick wallpaper with a modern print, a stylish U-shaped vase — these are the things that interior decorators use to elevate their clients' living spaces. Ready to learn their tricks? Here are the inexpensive home products on Amazon that designers swear by.