21 Funny Dares To Send Your Friends Over Text
#7 isn't for the faint-hearted!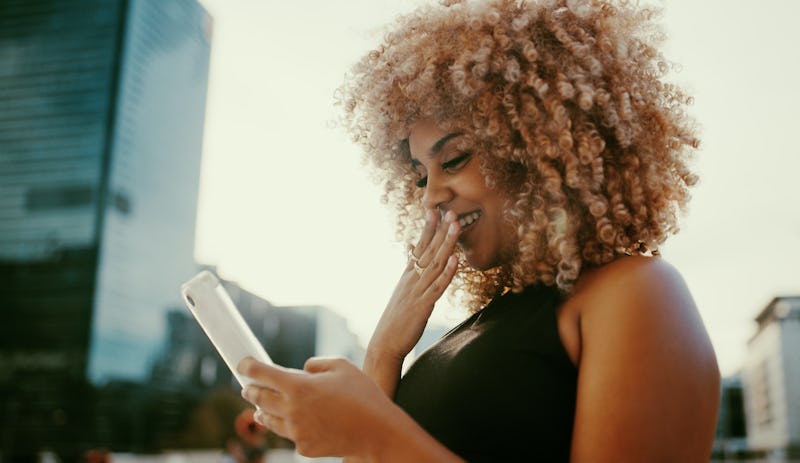 Delmaine Donson/E+/Getty Images
Remember those awkward middle school days when you and your friends got together and played spin the bottle or a riveting game of truth or dare? Chances are, the bottle landed on the wrong two people, and you ended up spilling too many secrets when you switched to "truth" because the "dare" was too intimidating. Well, as fun as it is to reminisce on the days of braces and puberty, it's also pretty fun to play some of those games from the good old days. Because, hey, you're never too old to participate in a classic game of truth or dare. So, I'm bringing you the best of the best, the crème de la crème, of funny dares over text, because it's the 21st century, and our middle school selves wish they had phones to kick this game up a notch.
I know what you're thinking: "These dares better not be as lame as when we were kids." OK, I won't lie — a few of these dares might have to do with your crush, but you know what we have now that we didn't have way back when? Smart phones. And smart phones are a game changer. Plus, think about all of the social media sites (i.e. Snapchat, Instagram, TikTok) that you can totally embarrass your friend or partner on. To make a long point short, this ain't your middle school truth or dare game.
So, low and behold, I bring to you 21 of the best funny dares to send over text. Oh, and FYI some of these are pretty crazy, so don't say I didn't warn you.