Genius, Cheap Ways To Hide Cords & Other Glaring Eyesores In Your Home
Out of sight, out of mind.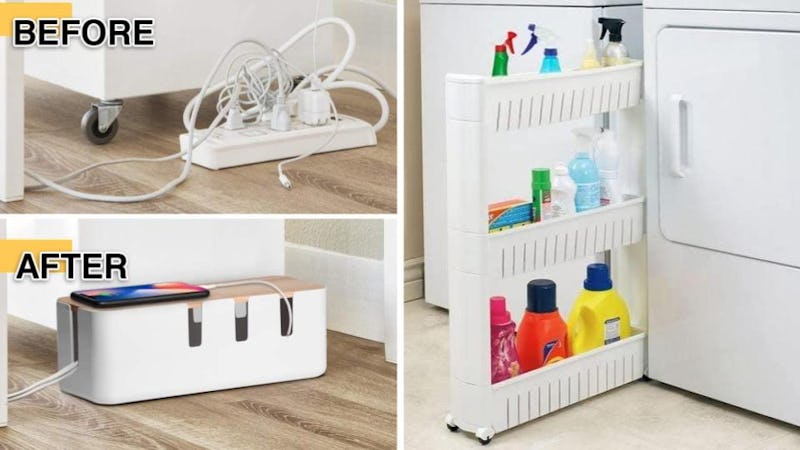 We may receive a portion of sales if you purchase a product through a link in this article.
Hiding the items you don't want friends and family to see (or are tired of seeing yourself) can be simple. It can also be cost-effective and visually appealing — just scroll through this list. Easily camouflaged items range from the tangle of cords snaking through your home office or the entertainment center to seasonal home decor and clothes.
This list is packed with incredible organizational options to keep those less-than-gorgeous things out of sight from guests, and out of mind for you. There are also suggestions that can help repair furniture and other items around your house that could benefit from a little refresher. Take a peek below and you're bound to find something that will catch your eye and beautify your nest.