30 Gross Problems Around Your House That You Didn't Realize Have Cheap & Easy Solutions
We only recommend products we love and that we think you will, too. We may receive a portion of sales from products purchased from this article, which was written by our Commerce team.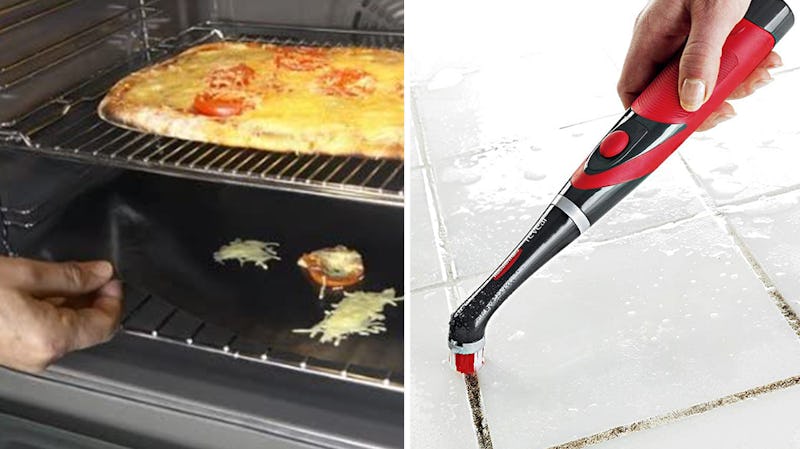 Who can't relate to that moment of discovery when you inspect an oft-forgotten part of your house to discover crud that might have been there since the last century? You may throw your hands up in despair, deciding it's too disgusting or overwhelming to deal with. Well, hopelessness be gone: if you suffer from even one of the 31 gross problems listed below, there are cheap and, above all, easy solutions to be found.
From cleaning gels that literally form to the shape of the object you're trying to clean to cleaning brushes made specifically for your electronics, there are tons of tools that leave no speck of dust behind. Some products are designed to even prevent gross problems from starting like stove burner liners that protect your cooktop from grease, a toilet spray that deodorizes before there's even a chance for odors to develop, and a cleverly designed drain protector that nips clogged drains in the bud.
No matter if it's a dirty microwave or a dishwasher with major mineral build-up, there are lots of solutions listed below that are affordable and, best of all: won't cost you precious time.
This article was originally published on