How 3 Trailblazing Creatives Make Way For Want
BDG Studios taps three industry disruptors in search of a new kind of luxury.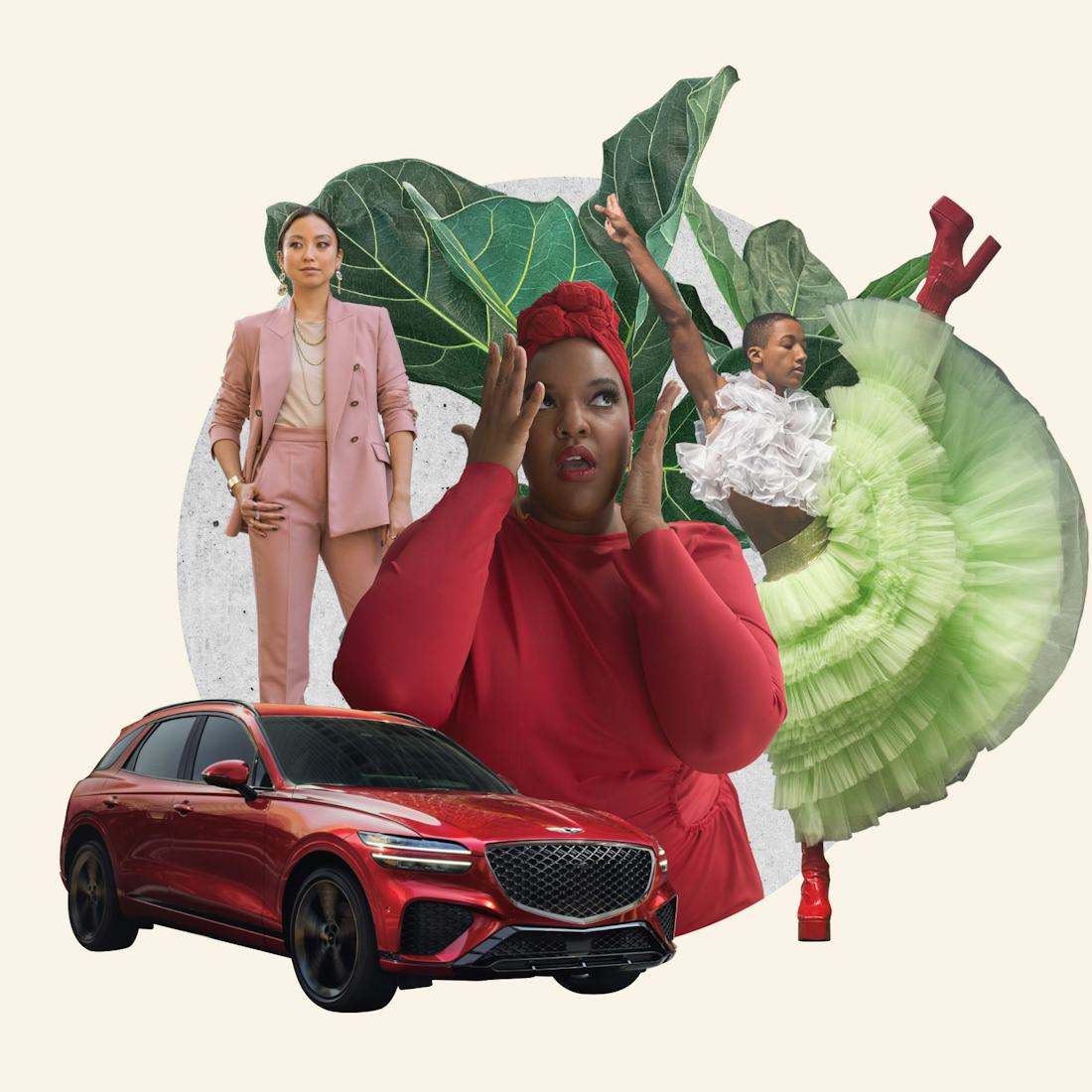 In our busy lives, there are the things we need, and — perhaps just as importantly — those things we truly want. While the needs might include stability and dependability, the wants tend to be much louder: We want agility, we want power, we want aesthetics, we want precision. Recently, we teamed up with Genesis to answer a question: How do the movers and shakers of today define luxury? Is it timelessness? Is it a harmonious balance between strength and grace? And how do we make luxury a part of our everyday lives?
In honor of the first-ever Genesis GV70, BDG Studios tracked down some groundbreaking creators to find out what takes their everyday and turns it extraordinary. Because with the Genesis GV70, Want Wins.
Leah Vernon
Macey Foronda
Macey Foronda
All of her life, Leah V was told to conform to how others perceived her based on her appearance and upbringing. Fortunately for the rest of us, Leah found her distinctive voice going against this grain and teaching others to embrace their differences in the process. As an author, public speaker, plus-size Hijabi model, and all around Inclusive Content Creator, Leah V has shown that there is no one size fits all when it comes to being a person and that life can be so much richer and vibrant when we embrace what makes us different.
Much like Leah V, the all-new Genesis GV70 demands to be seen, flaunted, embraced, and experienced.
Noz
Macey Foronda
Macey Foronda
Noz Nozawa spends most days pushing the boundaries of interior design. At the age of six, she was reading books about bathrooms instead of fairy tales. Now, her bold and colorful approach to design is transforming what homes and collective spaces can look and feel like. Her firm, Noz Design, has been serving residential and commercial clients from coast to coast, transforming how they think of their spaces and incorporating wellness as a guiding principle.
Much like the ingredients of a stunning Nozawa interior, the GV70 balances form and function, with a luxurious beauty that is meant to be part of your everyday experience.
Harper
Macey Foronda
Macey Foronda
In 2017, soloist Harper Watters broke the internet with a dazzling ballet performance while wearing towering bubblegum heels — yet his greatest act is yet to come. Through his work with the Houston Ballet and his behind-the-scenes streaming series The Pre-Show, Watters has carved a name for himself as a seasoned athlete, an boundary-pushing artist, and a role model dedicated to empowering those in his community to live as their authentic selves.
Much like the Genesis GV70, Watters is graceful and nuanced with the power to move and the precision to stop on a dime.
What's your perfect luxury? Make way for want with the first-ever Genesis GV70.