Aperol Spritz Is Offering Free Drinks When The Pubs Reopen
The brand will reimburse 100,000 drinks in a special buy one, get one free offer.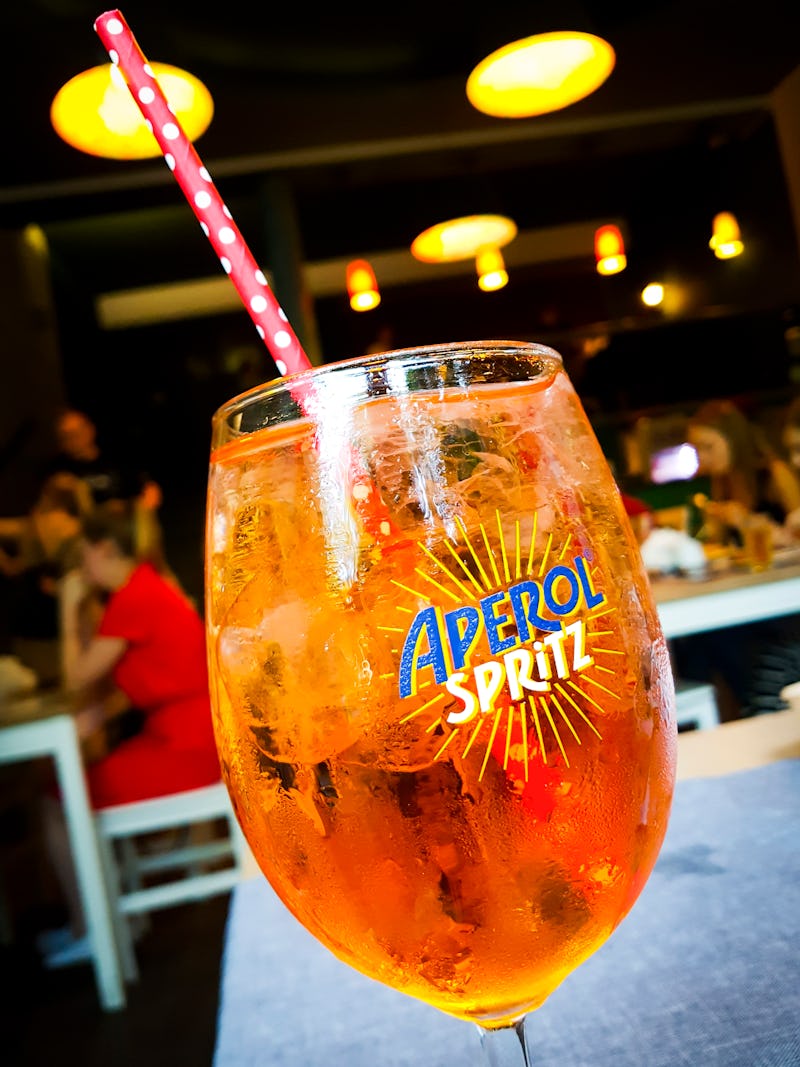 NurPhoto/NurPhoto/Getty Images
The excitement for the reopening of pubs on April 12 has been very real. Group chats have been alive with the sound of people booking tables, bottomless brunches, and pub gardens. One brand wants to help you and your friends celebrate the start of summer so here's how to get a free Aperol Spritz. Aperol are reimbursing 100,000 drinks to make your first time back at the pub a little bit sweeter.
Aperol writes that if you're 18 or over and plan on grabbing a drink with your pals between April 12 and Aug. 31 then you could be in with a chance of having part of your first round on them. The deal will be applicable in any pub, bar, or restaurant in England, Wales, and Northern Ireland (Scotland is excluded.) When you buy two Aperol Spritzes the company will reimburse you for one. It's a delicious buy one get one free.
To access this deal all you need to do is go to the Aperol website. You'll need to fill out your name, date of birth, and contact information by May 17. Once you've registered, you'll get a confirmation email. Then the next time you buy two Aperol Spritzes make sure you keep your receipt safe. Click on the link in your confirmation email, fill out the form, and attach a picture of your receipt. Make sure it's really clear what you've bought. Once you've submitted it you'll receive a refund of £8.
The Aperol website notes that you can only register once, the minimum spend on your receipt must be £10, and they won't offer the discount alongside other bar deals.
Speaking to Delish about the deal Loris Contro, Aperol UK brand ambassador, said, "Life, like a Spritz, is best served shared. That's why, after so long apart, we wanted to play our part in bringing people together again, as hospitality venues re-open across the country – with an Aperol Spritz on us."