How To Get Your BeReal Recap Video & Share It To Your Other Feeds
The year of keeping it real.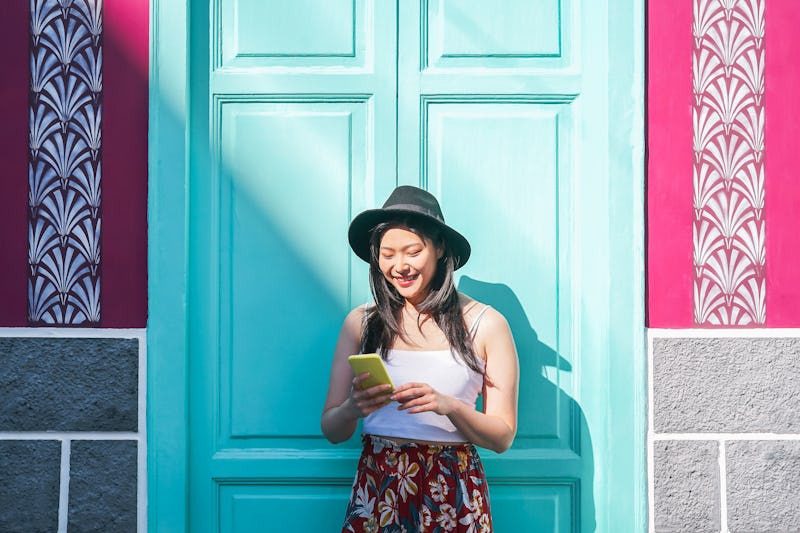 Shutterstock
Even though it's already Jan. 5, it's still the season of end-of-year photo dumps, Reels, and roundups of your friends' favorite moments from 2022. That being said, it's no surprise that BeReal has created its own way to see everything you've gone through this past year in the form of the "BeReal Recap" which puts all of your BeReal posts into one speedy slideshow so you can look at all the of the most real moments of your year. Read as: You can finally see all of the WFH selfies you took in 2022.
If your Instagram and TikTok feeds look anything like mine, you might have seen the people you follow post their BeReal Recaps across their other social media accounts. You might also be feeling left out if you haven't quite figured out how to get your own Recap to show off. In the name of "sharing is caring," here's everything you need to know about finding your own BeReal Recap.
How To Get Your BeReal Recap
First, you'll want to go to your profile by clicking on your profile photo in the top right corner of the app's main screen. There, you'll see a button under the calendar of the last 14 days that reads "View all my memories." Click on that and you'll be taken to a calendar-like layout of every single BeReal you've ever taken. On the bottom left of that screen, there is an icon next to the calendar button that looks like a screen with sparkles on it. Tap the sparkle screen icon and you'll be prompted to either update the app if you need a newer version to access your Recap or will be given a "Generate my 2022 video recap" button to click.
Once you hit the "Generate" button, you may be told that you're on a waiting list to get your recap video. It's only a brief wait — keep in mind just about everyone on your followers list is likely generating their Recaps now too — so once you get through the queue you'll have access to the video of all of your photos throughout the year.
How To Share Your BeReal Recap On Instagram, TikTok, & More
To join in on the trend of sharing your Recap to your other social channels, you can either save it first to your camera roll or post it directly to your Instagram, TikTok, and Twitter accounts. On the bottom right corner of the Recap video you'll see three dots that allow you to add a specific BeReal post to your photos or a "Share Video" option that will allow you to save the entire Recap to your Camera Roll or directly to your other accounts. Keep in mind the Recap video doesn't include a watermark of your profile, so if you reshare it to any of your other accounts those followers won't know your username. This all means you can still keep your BeReal account for VIPs only if that's how you prefer it.