6 Ways To Keep Your Pet Cool Indoors, According To Experts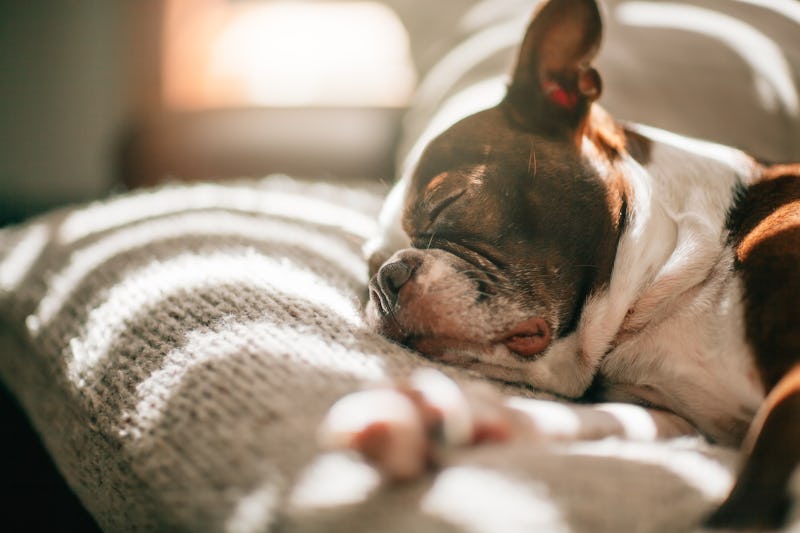 Rebecca Nelson/Getty
Here in the UK, we're always one rainy day away from a random heatwave. Yes the weather may be incredibly unpredictable and summer isn't always a scorcher, but we do tend to get bouts of heat, whether it's during peak summer time or earlier in the year around spring. Considering that blue skies and soaring temperatures are hopefully expected in the coming weeks, here's how to keep your pet cool when the weather is hot.
Fans of the warm weather will undoubtedly be excited for BBQs, picnics, and a touch of sunbathing in the park once things start to properly heat up (hopefully!). But while heatwaves are glorious for us humans, they're not always the most fun for our four-legged friends. In fact, scorching temperatures can be a danger for pets, which makes keeping them cool essential.
We spoke to pet experts Zoe Costigan, in-house vet at ITCHpet and Camille Ashforth, the senior brand manager at Webbox, as well as Rebecca Spragg from Canagan. Below, they offer their advice on how to keep your pets calm, cool, and collected, when the hot weather arrives.
This article was originally published on