If Your Dog Gets Sad When You're Away, Trainers And Vets Say These 25 Things Will Make Them Happier
We only recommend products we love and that we think you will, too. We may receive a portion of sales from products purchased from this article, which was written by our Commerce team.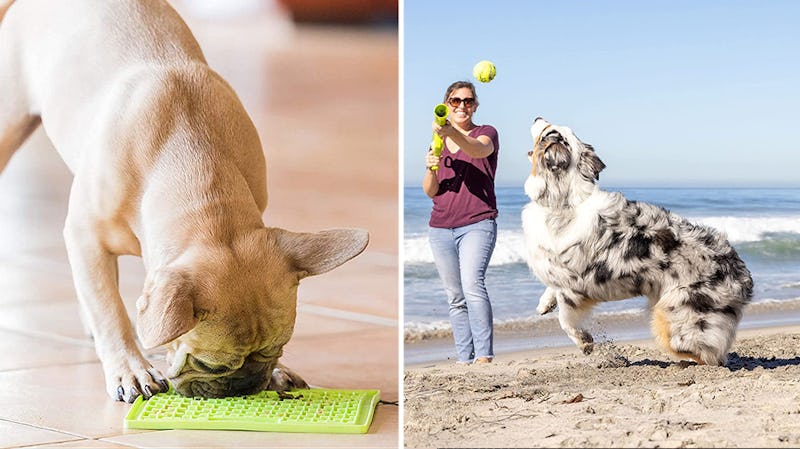 Every dog reacts differently when you leave the house, whether it's for a quick grocery run, a full day at work, or a longer vacation where you leave them with a sitter. Does Max jump on a forbidden furniture or stick his nose where he shouldn't? Does Lucy take a quiet nap on her bed or wait by the door barking until you return? While some pups can handle the space, others become upset when left alone. Some even suffer from separation anxiety that causes them to act out, leaving you to clean up their mess.
It can be tough to identify the cause of their bad behavior, which is why seeking advice from experts is your best bet. While some dogs behave destructively out of boredom, others do so out of fear. You'll need to take a personalized approach to determine what's right for your dog, and these puppy professionals from different backgrounds have tons of advice to offer on keeping them happy and occupied.
Anxious dogs might benefit from this veterinarian-recommended weighted jacket, while an active pup will be able to burn off energy before you leave with this indoor ball throwing toy that a certified trainer swears by. Take the time to read through their suggestions below, and stock up on a few items and a few tips so that you're ready the next time you have to leave your precious pooch at home.