Mental Health Resources To Support Students At Uni In 2020
Coronavirus has brought a new set of challenges for students – here's where to get help, advice, & support.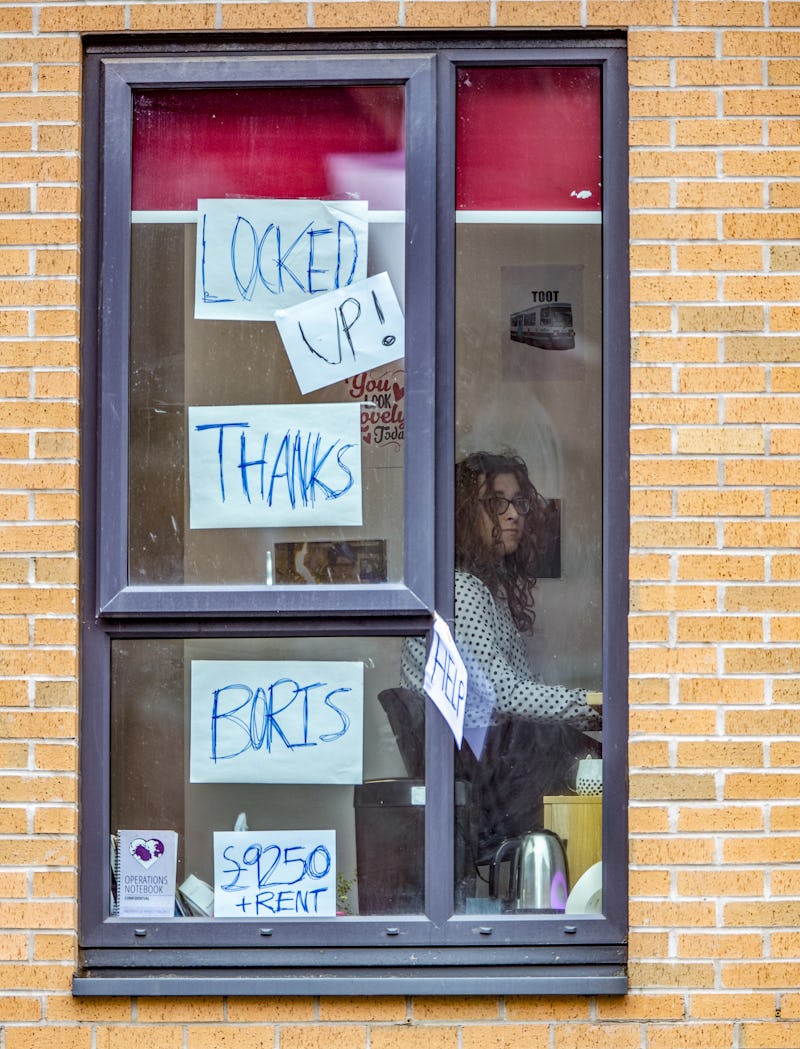 Peter Byrne - PA Images/PA Images/Getty Images
University can be an incredibly pressured place at the best of times. However, the pandemic has brought a new set of challenges for students in 2020. Many were encouraged to move into their university accommodation in September, only to be told that teaching would all be online, and some are facing social isolation after COVID-19 outbreaks on campus.
Students in locked-down halls of residence have been pictured sticking post-it notes to their windows with messages like "help" and "refund". While some are trying to make light of the situation, others have likened not being able to leave or see family and friends to being in prison.
The National Union of Students have argued that students should be able to return to their families, because being "trapped" in university accommodation only adds to their anxiety at an already difficult time. Labour's shadow education secretary Kate Green echoes these sentiments, telling Sky News that students have been put in a "desperate" situation leaving them "fearful and anxious".
So, what's available to help students who find themselves in these situations? The NHS says that recognising that you need to talk to someone can be the hardest step when seeking support for your mental health. In the absence of a tutor or campus counsellor, calling home to speak about concerns with friends and family could be a good place to start.
From charities to helplines, here are some great mental health resources available to support students at university in 2020.