35 Mistakes You Don't Realize You're Making In Your Backyard & Garage
From string lights to mini fridges, your solutions can be found here.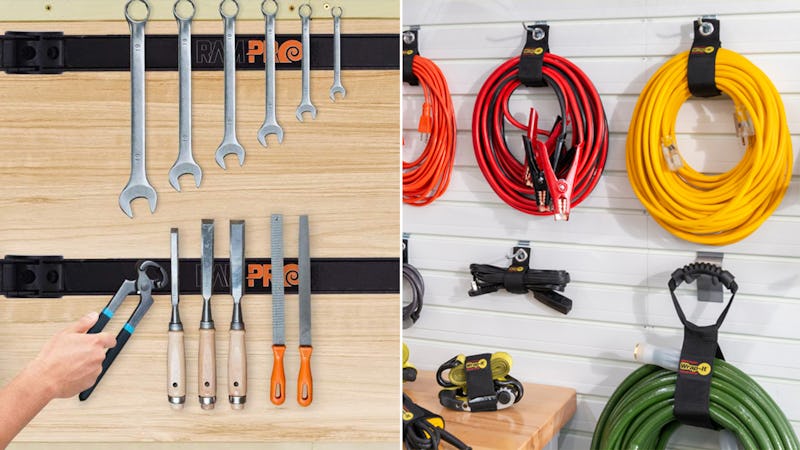 Amazon
We may receive a portion of sales if you purchase a product through a link in this article.
I'm not here to insult your outdoor setup. I'm sure your plants are thriving and your patio is as cute as can be. However, I am here to let you know that there are a ton of great inventions that can make your backyard and garage a lot better.
Contrary to popular belief, your garage doesn't have to be just a giant junk drawer. It can actually be organized with the help of something like a wall mount to hold all the tools that probably just lay around on the floor and a smart garage control that'll give you peace of mind by letting you close it from anywhere.
I'm already predicting that the smart device will have you hooked and looking for more. If you want to transform all your outdoor appliances, grab a smart outlet so you can set up a timer for your sprinklers and never waste energy again on string lights that were left on all night long.
After using all these genius Amazon finds to tidy up your space, you'll want to relax a bit. But before getting too comfortable in your lounge chair, scroll through the mosquito, fly, and moth traps and repellants so you can kick back with a cold drink from your new portable mini fridge without having to deal with any pesky pests (and the itchy bites that can come with them).
By the time you're down scrolling through this list, you'll have a new and improved backyard and garage.
This article was originally published on