Of The Most Popular At-Home Fitness Products On Amazon, Trainers Say These Work The Best
The hottest gym in the world is your living room.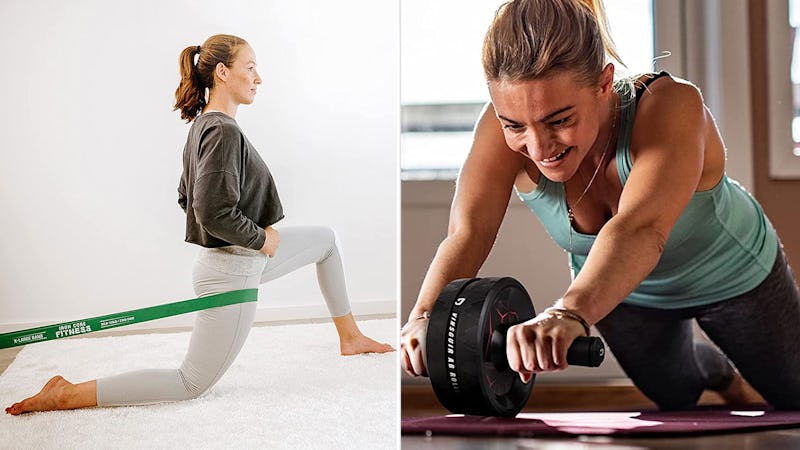 We may receive a portion of sales if you purchase a product through a link in this article.
Listen, regularly trekking to the gym sounds like a really lovely idea — and signing up for that outdoor class is seriously something to be proud of. For all those other moments of hesitation caused by weather, busy schedules, and more, transforming your living room into a fitness zone is the answer.
Bustle spoke with a variety of fitness trainers — and of the most popular at-home fitness products on Amazon, they say these work the best. Once you've integrated them into your workouts, you may even say goodbye to the gym for good.