9 Women Share What It Took For Their PCOS To Finally Get Diagnosed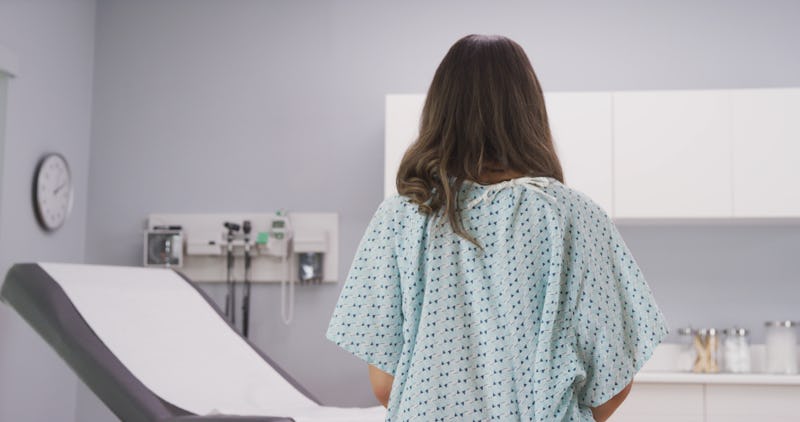 Rocketclips, Inc/Shutterstock
Polycystic ovary syndrome, or PCOS, affects 10% of all women, according to the Office on Women's Health — but for women who have it, the journey to PCOS diagnosis can be a long and sometimes aggravating one. A worldwide study published in 2019 found that it took an average of two years and three doctors for people to be given a PCOS diagnosis, and for some the timeline was much, much longer. Nine women told Bustle that their experiences with PCOS diagnosis ranged from accidental discovery to long, painstaking battles for information — and that often, their medical professionals wouldn't give them the support they needed.
Part of the reason for PCOS' diagnosis delay, say experts, is that it has many different symptoms that can be missed. PCOS is "the most common cause of abnormal cycles" in people with ovaries, Dr. James Stelling, reproductive endocrinologist at Island Fertility at Stony Brook Medicine, tells Bustle. "Patients also tend to have elevated male hormone levels causing extra acne or abnormal hair growth." Another element, however, is that studies indicate medical professionals can ignore or downplay women's reports of pain, a problem known as pain bias that can cause delays in treatment.
These problems with diagnosing PCOS reveal how crucial it is for medical professionals to be better informed about the syndrome, but also how difficult it can be to be your own health advocate — particularly when doctors aren't listening.