People With Well-Behaved Dogs (Who Used To Be Naughty) Swear By These Genius Things
Products that put the "good" in "good boy."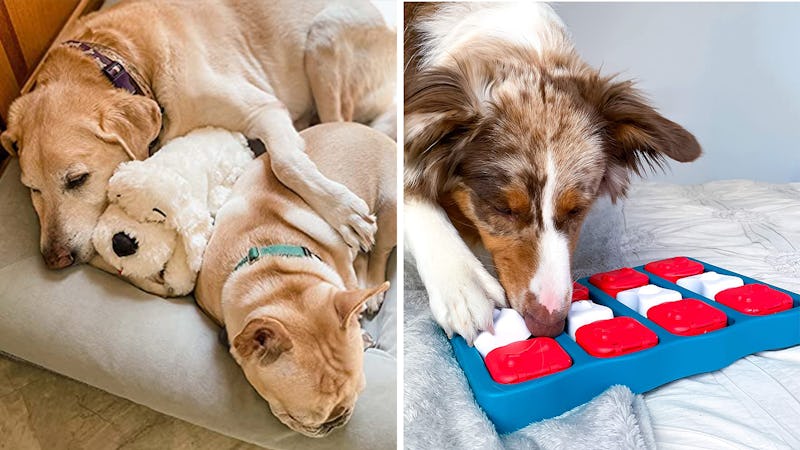 We may receive a portion of sales if you purchase a product through a link in this article.
Contrary to popular wisdom, you can teach an old dog new tricks. Whether you've got a brand new puppy or a senior rescue, being a Pet Parent is a big responsibility. It can be hard sometimes to give your pooch the proper guidance and discipline they need — after all, who can resist those puppy dog eyes? Thankfully, you don't have to spend a ton of money to train your dog effectively; there are plenty of genius products out there that can help you turn a naughty dog into a well-behaved one.
This list has everything from leashes that discourage aggressive pulling to puzzles that challenge your pup's intellect. Plus, every product on this list has been vouched for and approved by doting pet parents like you.