Can GABA Supplements Help You Sleep Better? Reviewers Swear By These 3 Options
We only recommend products we love and that we think you will, too. We may receive a portion of sales from products purchased from this article, which was written by our Commerce team.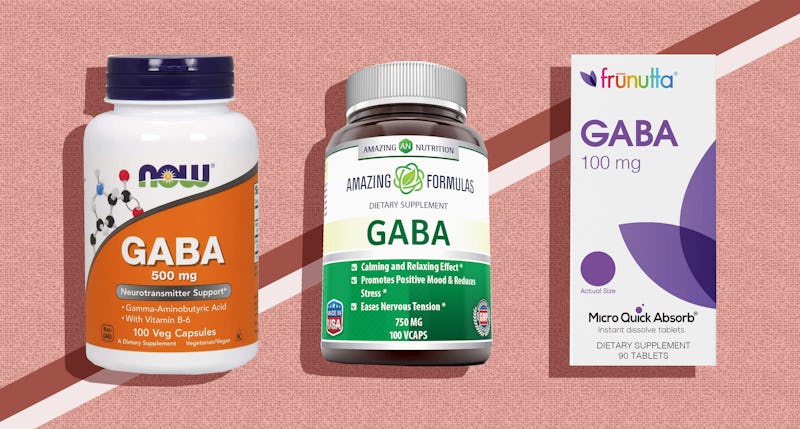 Amazon/Bustle
Although research on the benefits of taking oral GABA supplements is limited and up for debate, some people find that taking an amino acid Gamma-aminobutyric acid supplement, better known as GABA, helps them to get a better night's rest. GABA is a naturally occurring amino acid and taking GABA before bed may potentially help with other conditions that affect sleep, like feelings of anxiety or stress. (Note: There's limited research on these secondary benefits.) But, when shopping for the best GABA supplements for sleep, what do you need to look for?
Frist, before starting on a GABA supplement, it's a good idea to consult with a doctor, as it may interact with other medicines or supplements you're taking. Some people may also experience unwanted side effects from taking GABA, so it might not be right for everyone.
Also, keep in mind as you shop that the FDA has no governance over supplement formulas, so it's important to find a GABA supplement produced by a reputable company. (Reviewers can help you out with testimonials, but be diligent when shopping.) Finding a dietary supplement that's made without a lot of fillers or preservatives is also a good idea, to ensure you get the most benefits of the GABA in the formula.
There is also the dosage to consider; GABA supplements on the market range from 100 to 750 milligrams. Again, you should consult your doctor for specific medical advice on dosage and ingredients, as much of this will depend on your individual health, needs, and sleeping issues.
With that said, see below for more details on the top-rated, best GABA supplements for sleep.
This article was originally published on