The 3 Best Pillows For Snoring, According To An Expert
We only recommend products we love and that we think you will, too. We may receive a portion of sales from products purchased from this article, which was written by our Commerce team.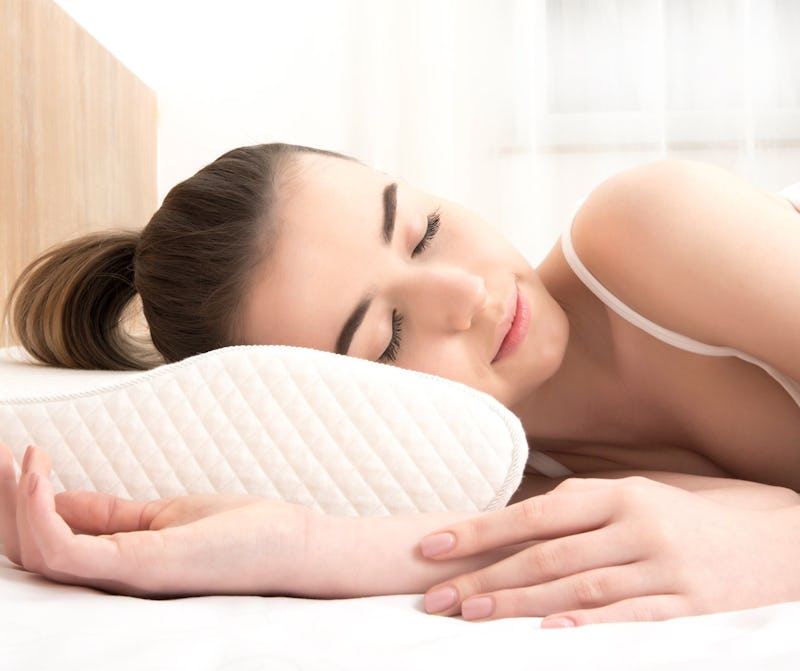 Amazon
While there's plenty of lore surrounding how to stop snoring at night, it can often be as simple as having the right pillow. Although pillows are not a treatment for serious sleep disorders such as sleep apnea, if you want to cut down on snoring and sleep more peacefully at night, using one of the best pillows for snoring can make a difference.
According to Ellen Wermter, a board-certified family nurse practitioner and spokesperson for the Better Sleep Council, a pillow that elevates your head, like a wedge pillow, may help with snoring, as raising your head keeps the tongue from falling back as much (a common cause of snoring). A wedge pillow also elevates both the head and neck, making it more ergonomic than a high-loft pillow. However, Wermter notes that pillows are not a one-size-fits-all item.
"Consider a personalized approach based on your size, sleep position, and specific needs. It may require some experimentation to determine which pillow best meets your needs. There are apps that can listen at night and give you a snoring score in the morning. This can provide some objective data as to how much a specific pillow is helping," she tells Bustle.
Lastly, she warns: "If someone snores and has other symptoms such as waking, gasping, or choking, pauses in breathing, or daytime sleepiness, the best course of action is to schedule an appointment with a sleep specialist."
From wedge pillows to contour memory foam, find the best pillows for snoring below so you can get a peaceful and snore-free night's sleep. Best yet, they're all under $50 on Amazon.
Expert:
Ellen Wermter, board-certified family nurse practitioner and spokesperson for the Better Sleep Council
This article was originally published on