The 4 Best Pillows For Migraines
We only recommend products we love and that we think you will, too. We may receive a portion of sales from products purchased from this article, which was written by our Commerce team.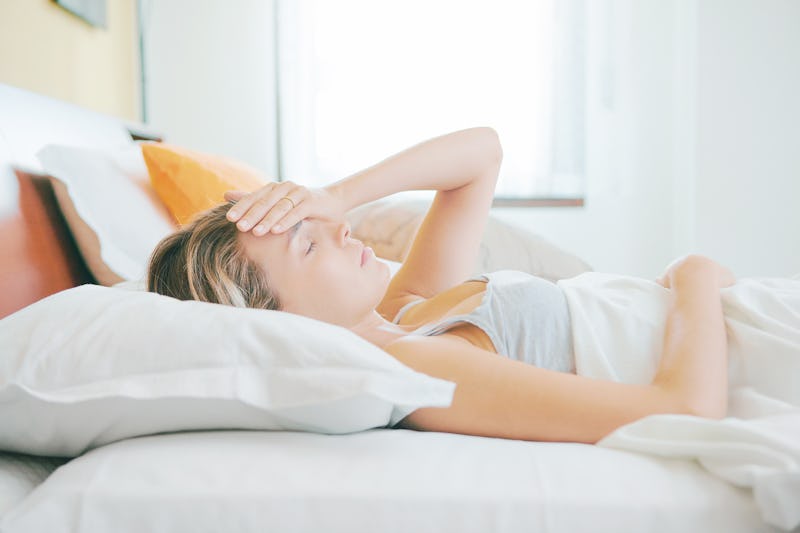 fotolia/ALDECAstudio
If you're suffering from migraines, then you know: The pain can be excruciating and it often prevents you from sleeping through the night. That's made worse, in turn, by the fact that sleeplessness can induce migraines. While serious migraines should be treated by a doctor (they'll be able to identify the source of your individual headaches), you can find some relief with a quality pillow. The best pillows for migraines are usually made of a soft, yet firm, memory foam and are shaped to realign your spine and reduce the neck and back pain that often causes migraines.
So what else do you need to know? As mentioned before, memory foam is most likely the way to go. Not only does memory foam provide the firmness you need to reduce stress on your neck (and thus reduce migraines), but memory foam pillows are available in contoured designs that will keep your spine straight as you sleep.
However, if memory foam isn't for you, some migraineurs have found relief with buckwheat pillows, a style of pillow originally from Japan that is filled with buckwheat hulls and offers superior support. Buckwheat pillows also tend to regulate temperature better than memory foam, so if you live in a hot climate or if you're a sweaty sleeper, these might be a better option for you.
But, kick your feet up. I've got you covered. Gathered below: the best pillows for migraines.