The Best Reusable Grocery Bags
We only recommend products we love and that we think you will, too. We may receive a portion of sales from products purchased from this article, which was written by our Commerce team.
by Ileana Morales Valentine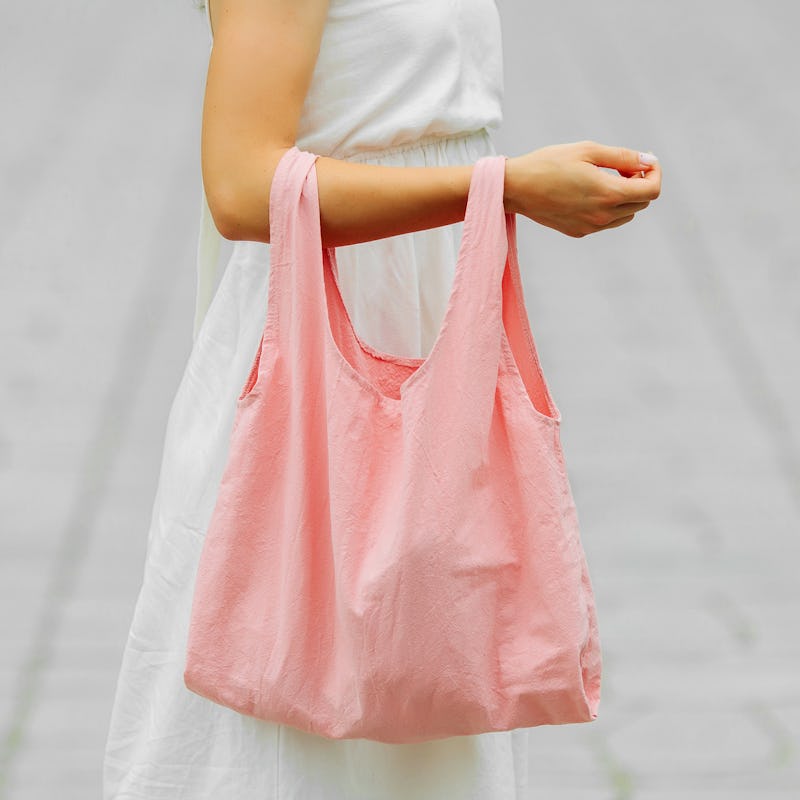 Shutterstock
Though their primary appeal is to reduce plastic bag use, the best reusable grocery bags are strong enough to hold plenty of groceries and look stylish too. The ban on plastic grocery bags from most stores in California and New York makes a reusable option not only trendy, but a necessity. So, it's a good time to stock up on a reusable shopping bag suitable to your needs.
If you tend to forget your reusable bags, consider a foldable shopping bag that's easy to keep with you. When the grocery store is a trek from home or you prefer to do multiple errands while out, an insulated shopping bag may be the way to go. To use your grocery bag as your purse, choose one with zippered pockets that can hold a phone, wallet, and keys.
What's The Best Material For Reusable Bags?
The best material depends on your priorities, but some factors are durability, waterproofness, washability, and recyclability.
Nylon is lightweight, yet durable and strong, so it's a popular choice. Look for ripstop nylon fabric for a more waterproof, washable, and puncture-proof bag thanks to thicker, tighter threading; this pick isn't biodegradable.
Polyester fabric, a material commonly used for hiking backpacks, is also a solid choice for sturdiness and water-resistance; especially with a 450 to 600 denier, indicating fabric thickness. This pick doesn't break down easily.
Some shoppers prefer the classic look of a heavy-duty canvas tote, which is usually made of cotton — a biodegradable material. While still durable, canvas often requires specific care instructions to avoid losing its shape or becoming wrinkly.
The best insulated grocery bag will keep food at the desired temperature, whether hot or cold, but also use easy-to-clean materials, like Sanafor-coated fabric, which inhibits the growth of bacteria for added food safety. Though it's unclear how well it biodegrades.
No matter your shopping style, listed below are the best reusable grocery bags.
This article was originally published on