Your Dog Can Say Goodbye To Ticks, Thanks To These Super-Effective Repellents
We only recommend products we love and that we think you will, too. We may receive a portion of sales from products purchased from this article, which was written by our Commerce team.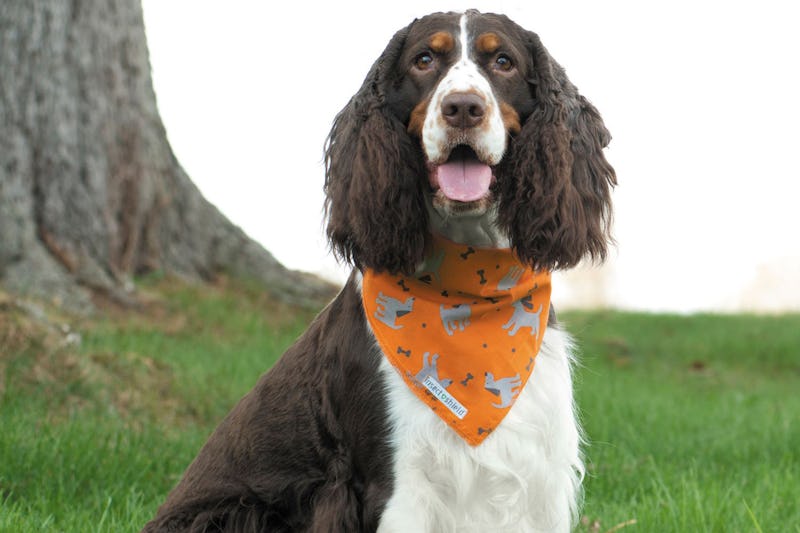 Amazon
To keep your furry friend free from diseases and irritation when you go out, using one of the best tick repellents for dogs is essential. Fleas and ticks can cause major health problems and discomfort for your pet. According to the American Kennel Club, just one tick bite can lead to Lyme disease with symptoms like fever, loss of appetite, pain, and even potentially kidney failure.
Ticks can hide in tall grass, bushes, woods, and even your backyard, so prevention is the best way to protect your dog from becoming infected. There are tons of different tick repellents available out there. These options can range from wearables like collars to sprays and spot-on treatments. Sprays can often be used on household surfaces as well as directly on your dog while spot-on treatments are applied directly on your dog's skin and are commonly used for eliminating ticks and fleas when spotted and can continue to protect your pet for up to 30 days after application. However, for the longest-lasting protection, tick repellent collars are a convenient prevention method that lasts for up to 8 months.
For the most effective repellent, look for ingredients that kill and repel ticks but aren't harmful to your dog like imidacloprid, flumethrin, permethrin, and pyriproxyfen. However, permethrin is not the best option for households with cats. But for those who'd prefer to go a more natural route, there are also products with essential oils like clove and peppermint to repel ticks.
In a hurry? These are the best tick repellents for dogs:
1. The Best Collar Tick Repellent: SOBAKEN Flea and Tick Collar For Dogs
2. The Best Spot-On Treatment: Adams Plus Flea & Tick Spot-On For Dogs
3. The Best Tick Repellent Spray: Vet's Best Flea & Tick Home Spray
4. A Dog Bandana That Repels Ticks: Insect Shield Dog Dog Insect-Repellent Bandana
To make it easier to pick a preventative solution, here's my list of the best tick repellents for dogs. All of these options will help keep your furry best friend bug-free and happy.