The 5 Best Exercise Mats
We only recommend products we love and that we think you will, too. We may receive a portion of sales from products purchased from this article, which was written by our Commerce team.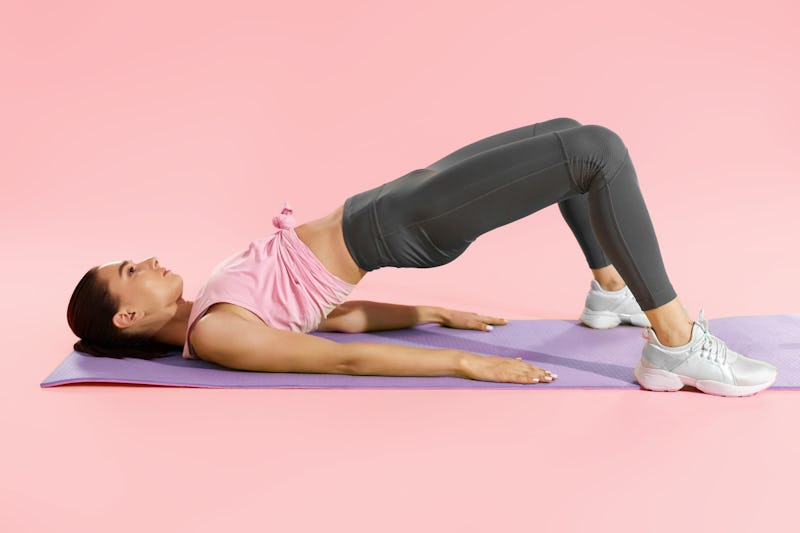 Puhhha / Fotolia
Exercise mats are a helpful workout accessory, providing cushioning and support for your body, and even protection for the floor beneath you. The best exercise mats are designed to make your workout comfortable and can be used for yoga, stretching, floor-based exercises, or really anything in between.
With so many different exercise mats available, it's a good idea to narrow down your options based on your needs. And the first things to consider are how thick and large it is:
Thickness: To decide on a mat thickness, think about the types of exercises that you will be doing. A standard yoga mat is usually the thinnest exercise mat, and is typically about 0.125 of an inch thick (or approximately three millimeters). General fitness mats are thicker and usually at least half an inch, and are great for floor-based exercises like sit-ups. For those looking for extra comfort, you can find foam mats which are an inch or more thick.
Size: If you plan on taking your mat to the gym or with you when you travel, a more compact mat that is easy to fold or roll up might be your best pick. However, if you plan on keeping the mat in your home gym, a large mat that covers more space might be a desirable option. There are even mats that act like puzzle pieces so you can customize the size depending on your needs.
Once you've decided the thickness and size that works best for you, consider the added perks some exercise mats come with like handles for easy carrying or a non-skid texture to help with slipping. You'll also definitely want a mat that is moisture-resistant for easy cleaning, and you should consider if a waterproof mat would be a nice perk for you.
To help you out in your search, I scoured Amazon to find five of the top-rated exercise mats.
How thick should an exercise mat be?
For most people, an exercise mat around 0.5 inches thick will be the best. If you are injury prone or have sensitive joints, you might want to opt for a thicker exercise mat up to 1 inch in height. Consider your activity, as well. For lower-impact activities like certain yoga classes, you may not need as much cushioning.
Are thicker or thinner yoga mats better?
Depending on your individual yoga practice or goals, certain mats may work better for you. Standard yoga mats are around 1/8 inches in height (a little over 3 millimeters). Thinner yoga mats (around 1/16 inches in height) will be better for those trying to practice balance work. For more intense floor work, core exercises, or inverted poses you might want to get a thicker yoga mat.
Is there a difference between a yoga mat and an exercise mat?
While exercise mats and yoga mats both technically provide the same benefits (cushioning you between the floor and allowing you to grip a secure surface), they do differ slightly. Exercise mats for high-impact activities or strength work tend to be thicker, whereas yoga mats will often be slightly thinner. Look for gripped surfaces and durable materials in order to get the most out of your mat, regardless of what activity you do.