The Best Dog Beds From Walmart For Any Type Of Pup
We only recommend products we love and that we think you will, too. We may receive a portion of sales from products purchased from this article, which was written by our branded content team.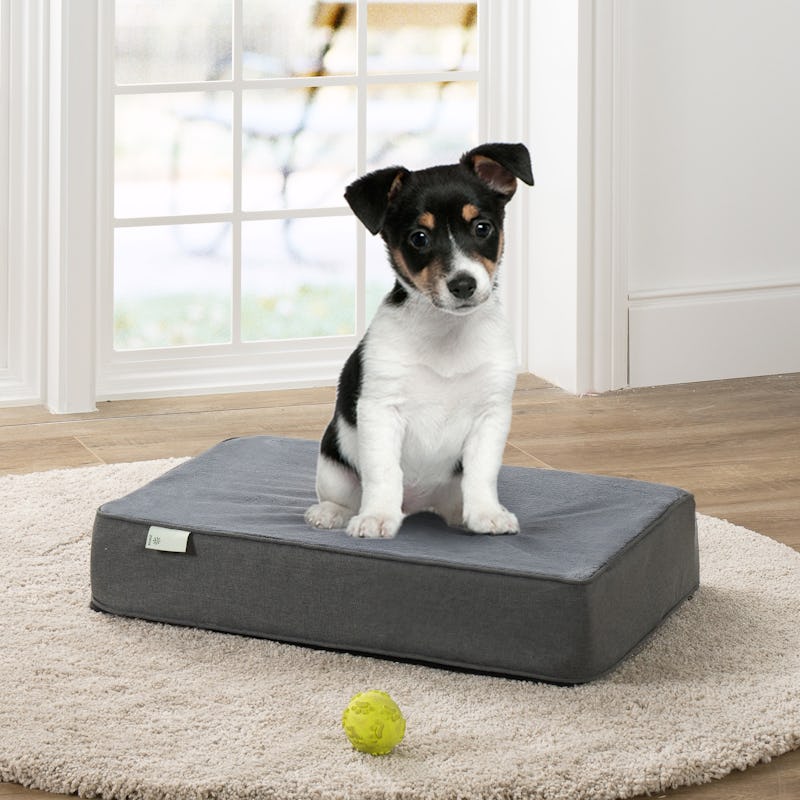 No two dogs are alike — any devoted dog owner can tell you that and provide a million and one stories to back it up.
From dogs that protect you like it's their job to the mutts who'd make friends with a mailbox, their personalities are as diverse as their furry little faces, and therefore, no two should be treated the same — which is why choosing the best dog beds for our unique canines requires Goldilocks-level judgement. There are big beds, small bed, cushy beds, hard beds, long beds and short, and so many materials to choose from. No wonder making a decision could have you heading for the hills like the three little bears.
But never fear, because I took at deep dive over at Walmart.com — a cavernous treasure trove of every kind of dog bed on the planet — to do the discerning doggy research, and categorized a snuggly bed for every kind of dog out there. Whether you're looking for a simple cushion for a tiny teacup Chihuahua, or a super-sized bed for your towering great Dane, you'll find plenty of reasonably priced, high-quality options below.
Keep scrolling to find the best dog bed from Walmart.com that gives your drooler, shedder, or bed hogger the perfect place to rest their head between walks, snuggles, and playtime.