Mini Egg Easter Recipes That Aren't Cornflake Cakes
I know what you're thinking. Mini eggs? For spring? Groundbreaking. But just you wait.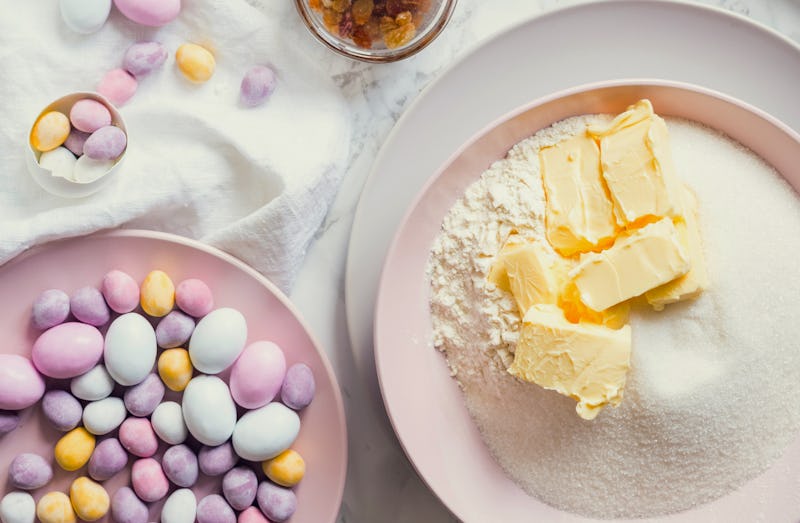 Daffodils. Bunny rabbits. Sugar migraines. Easter has rolled around again and your Instagram feed is about to be awash with pictures of blossom and novelty chocolate treats. And what's more synonymous with Easter than the Cadbury mini egg? Traditionally plonked unceremoniously on top of chocolate cornflake cakes by children and now snaffled by those children-turned-adults in the time it takes to walk home from the corner shop. We love them so much that £30 million is spent on mini eggs each year. That's enough to pick up a 10-bedroom house in Kensington, by the way.
These candy-coated chocolate love bombs (what, you don't call them that?) have been around since the late '60s, so chances are you've grown up with them. And there's a reason why they're so popular — biting into the crunchy, springy pastel-coloured coating gives way to comfortingly nostalgic milk chocolate.
Now, I know what you're thinking... Mini eggs? For spring? Groundbreaking. But don't worry, in this list you won't find a cornflake cake in sight. While there are a few traditional takes below – cookies, cakes, etc. – you'll also find recipes for ice cream, hot cross buns, cocktails, and more. Enjoy!