How To Do Easter Like Nigella Lawson
Twelve uplifting Easter recipes from the queen of cooking herself.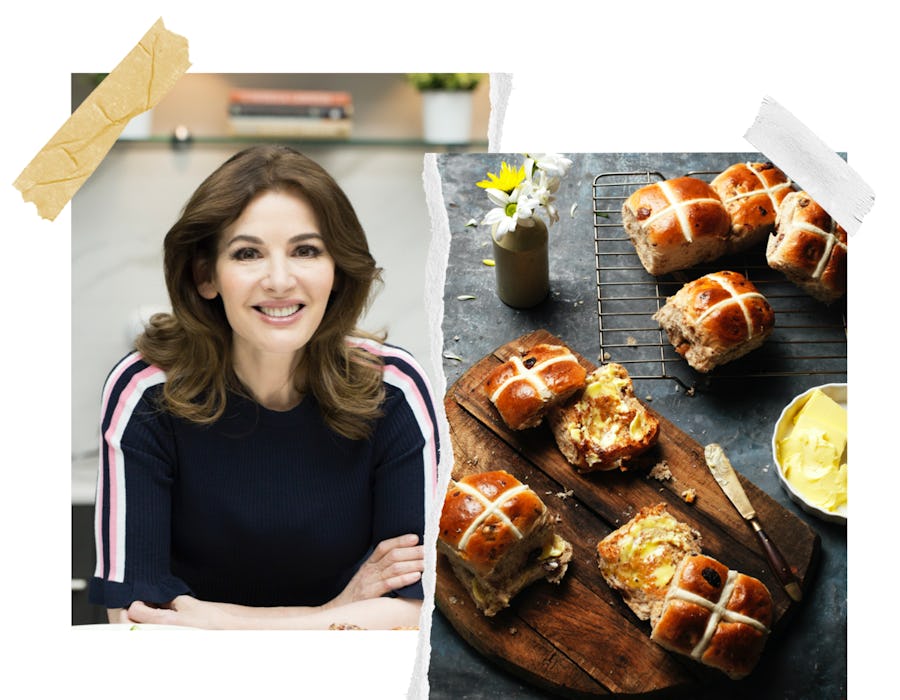 Spring's in the air, blossom's in the trees and (you guessed it) we're still living through a global pandemic. But things aren't all bad. As Easter rolls around this year, things are looking significantly less grim. Vaccines are being rolled out, pubs are getting ready to open again and Boris Johnson doesn't hold a press conference every night. There are reasons to be cheerful.
So if you're anything like me, you might feel the need to make Easter extra special this year. How, you ask? Why, with some celebratory cooking of course. And who else is there to turn, if not Nigella Lawson? The Queen of Cooking herself has absolutely loads of Easter recipes for you to choose from — I've just picked out a few of the best ones.
Whether this is your first time in the kitchen or you're an experienced cook looking for new dishes, there are recipes in here for you. Carnivores, pescatarians, veggies and vegans — you'll find something Easter-y to cook, promise. The recipes are split into bakes, main courses and side dishes, so those of you who want to lay on the Ultime Easter Feast can pick and choose. And yes, there are loads of eggs.