These $19 Insoles Relieve Foot & Arch Pain According To Thousands Of Amazon Reviewers
We only recommend products we love and that we think you will, too. We may receive a portion of sales from products purchased from this article, which was written by our Commerce team.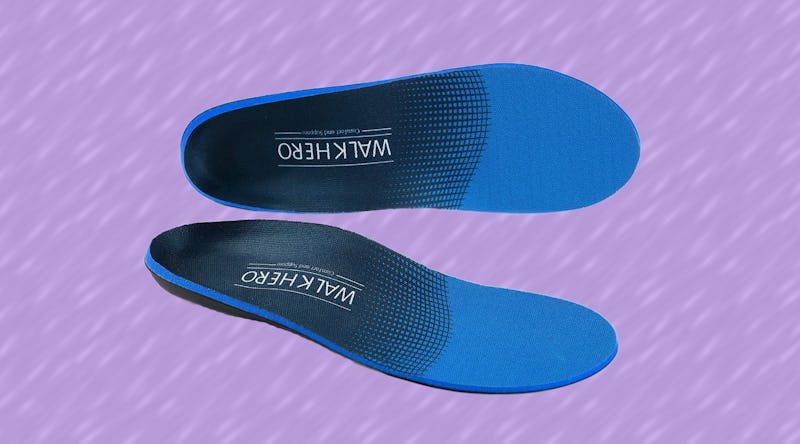 Amazon
If you've ever suffered from chronic foot issues (or owned a pair of truly uncomfortable shoes), you've probably looked into insoles and how they can relieve foot pain. But specially-fitted orthotics that come prescribed from a podiatrist can be a costly investment, and you wouldn't be alone if you're searching for a less expensive solution. You do not need to spend a lot to get relief: There are plenty of options like these $19 insoles on Amazon that reviewers swear are up to the task.
Like me, you may be wondering how a single pair of insoles could possibly work for everyone, especially since so many foot problems are specific and unique to the individual. That's why I was shocked to see thousands of reviewers of all ages, arch shapes, and activity levels in agreement that these wallet-friendly insoles by Walk-Hero have seriously improved their lives.
First, the claims: These insoles boast some lofty claims that they relieve pain from neuromas, plantar fasciitis, and more — all within a few minutes of wearing them. And, while relief in just minutes sounds a little hard to believe, one reviewer wrote, "These inserts completely fixed all the pain in my knees, ankles, and lower back. A problem that's been bothering me for 27 years was fixed with a 15 dollar purchase."
This article was originally published on