These Life-Changing Dog Products On Amazon Work So Well, Reviewers Say They Deserve 6 Stars
From food can covers to doorbells for your dog.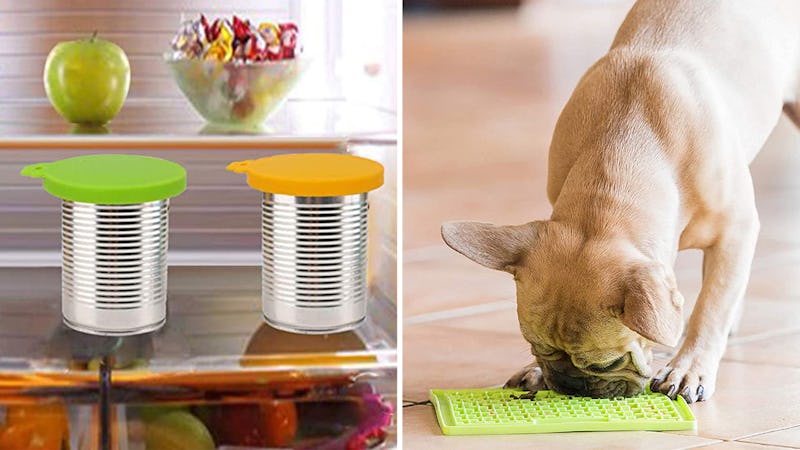 Amazon
We may receive a portion of sales if you purchase a product through a link in this article.
Life with a dog can be a joy. You always have your best friend at your side, and it's a friend who will leap into the air with enthusiasm every time you walk in the door — even if you were only gone for five minutes. But there can be less joyful areas in the human/dog relationship. There probably isn't anyone else in your life who might eat your shoes, jump on the couch covered in mud, or who will destroy the furniture in a fit of boredom. However, there are tricks, tools, and hacks that are downright life-changing for handling all of that. It's all about finding the ones that work.
Fortunately, these fantastic dog products on Amazon work so well, reviewers say they deserve six stars.