These Things Are Really Weird & Interesting On Amazon & I Want Them All
From wearable blankets to color-changing lip balm, these items are pretty cool.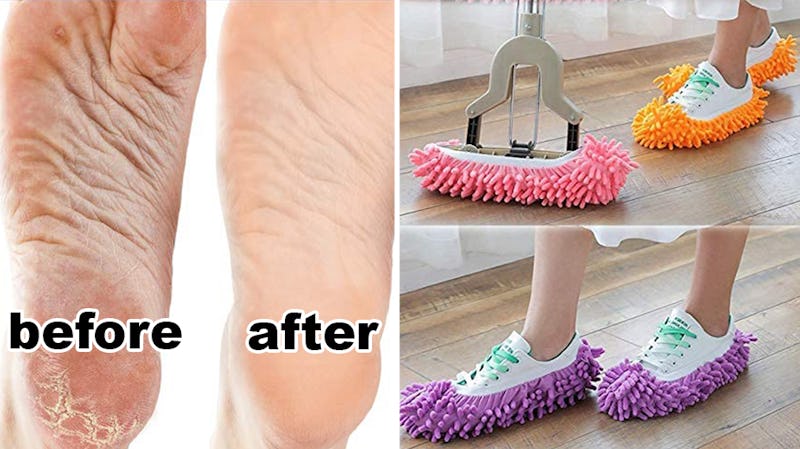 We may receive a portion of sales if you purchase a product through a link in this article.
As someone who writes about Amazon products on the regular, you can probably imagine that my "recommended for you" emails from the retail site are pretty interesting. My browsing history, after all, not only reflects what I personally am interested in, but all the stuff I research for my column — so the Great Oz behind the scenes there at Amazon has a lot to work with. But sometimes the site produces some legitimately fascinating gems, and it's those weird but interesting products that you might just find yourself adding to your cart today.
Exhibit A: These tiny spatulas look like they're sized for fairies, but these little things can actually reach into narrow cosmetic bottle openings to scrape out the very last drops of product. So if you feel like you're throwing away a quarter of a bottle of that expensive foundation just because you can't get it to come out, these small tools are here to help. (Talk about an easy way to save money in the long run.)
Just to give you an idea of the wide range of products collected here, I'll point you to another slightly weird but awesome favorite of mine: this wearable blanket that masquerades as an oversized hoodie. It's seriously snuggly and lets you stay cozy while going about your business both on or off of the couch. Whatever your retail inclinations may be, this list is sure to have something to scratch that itch, so check out more of these strange but clever products you're guaranteed to get lots of use out of.
This article was originally published on