5 UK Organisations Tackling Anti-Semitism To Support & Donate To
Wiley's tweets are not an isolated incident.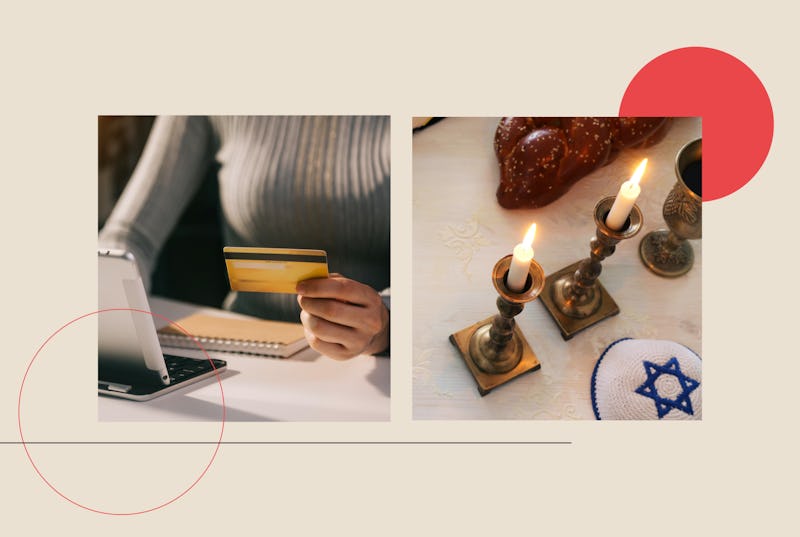 Mrmohock//Tomertu/Shutterstock
Over the last week a conversation has started about anti-Semitism in the UK. It began after grime artist Wiley posted a series of offensive tweets across his social media platforms that played into harmful stereotypes of Jewish people. However, Wiley's tweets are not an isolated incident. According to statistics, there were 122 violent anti-Semitic attacks reported in the United Kingdom in 2019. Many people said they feel that anti-Semitism is on the rise. It's more important than ever to learn about organisations that support and advocate for Jewish communities and offer what support you can.
Some of the organisations and charities below work within government and advise on policy that affects everyday life in the UK. Elsewhere, groups such as Hope Not Hate dedicate their time and resources to help people who have experienced hate crimes. Keep reading to find out which organisation need your support now.
ADL
ADL is an anti-hate organisation founded in 1913 in response to escalating violence and bigotry towards Jewish people. Its aims are to secure justice and fight ignorance. It runs campaigns and produces resources to help people better understand anti-Semitism and the hate that the Jewish community continue to face.
Campaign Against Anti-Semitism
Campaign Against Anti-Semitism works with grassroots organisers and policy makers to stamp out discrimination against Jewish people. They produce fundraising materials and research to educate people about anti-Semitism, what it looks like, and how to fight it.
Donate here & sign up for volunteering here.
Anti-Semitism Policy Trust
The Anti-Semitism Policy Trust works with the government, campaigners, and groups to help people better understand how anti-Semitism manifests. Their website details the work they're doing in parliament and ways you can help.
Community Security Trust
The Community Security Trust is a charity that protects British Jews from anti-Semitism and related threats. They advocate for the Jewish community on issues of discrimination and extremism and work with other groups to eliminate anti-Semitism. They have lots of resources on their website detailing what to do if you experience a hate crime and explaining language used when discussing anti-Semitism.
Hope Not Hate
Hope Not Hate was founded in 2004 in response to the rise of the BNP. Since then it's used its platform to spread resources on fighting fascism, worked with communities to promote cohesion, and highlight discrimination that people in the UK face. They have lots of useful articles on anti-Semitism in the UK.
This article was originally published on