16 Valentine's Day Quotes About Chocolate That Will Make You Hungry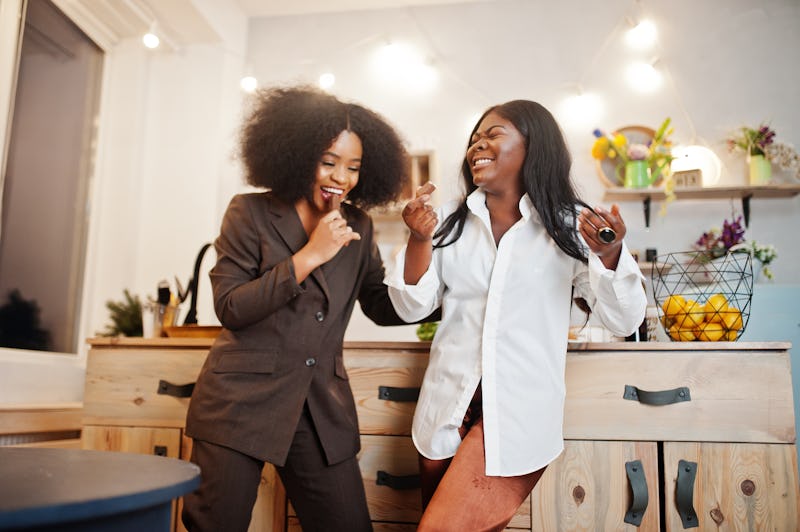 Shutterstock
Let's be real: There are a lot of things about Valentine's Day that are kind of played out whether you're in a relationship or not. But the holiday did manage to get at least one thing right, namely the fact that Valentine's Day involves chocolate. Lots and lots of chocolate.
Of course, there's also the fact that lots and lots of this chocolate is of the awful drugstore variety, but hey, chocolate is chocolate. Although you don't need an excuse to enjoy chocolate any day of the week, Valentine's Day is the perfect tie to get yourself some heart-shaped treats, and —pro tip — if you wait until Feb. 15, you can usually get some major discounts.
I mean, just think about it. Chocolate will never flake out on you, stand you up, cheat on you, or totally bomb a meet-the-parents lunch. With chocolate you never have to worry about being single or what exactly your relationship status even is anymore. Do you have to worry about whether it's appropriate to get your hookup buddy or friend with benefits a Valentine's gift? No, you do not, because with chocolate, nothing is complicated or difficult. With chocolate, everything is just good...and delicious.
So to help you appreciate the best part of Feb. 14 — and all the other days of the year — here are 16 quotes about chocolate. Because you deserve it.
1. "All you need is love. But a little chocolate now and then doesn't hurt." ― Charles M. Schulz
2. "Money can't buy happiness. But, it can buy a chocolate, which is pretty much the same thing." ― Hanako Ishii
3. "There is nothing better than a friend, unless it is a friend with chocolate." ― Linda Grayson
4. "Happiness. Simple as a glass of chocolate or tortuous as the heart. Bitter. Sweet. Alive." ― Joanne Harris
5. "Chocolate is what I love. I have it every day." — Jennifer Hudson
6. "Also, vampires don't eat food. You never get to eat chocolate again. Ever. I'd rather die." ― Sarah Rees Brennan
7. "Anything is good if it's made of chocolate." ― Jo Brand
8. "If there's no chocolate in Heaven, I'm not going." — Jane Seabrook
9. "I'm pretty sure that eating chocolate keeps wrinkles away because I have never seen a 10-year-old with a Hershey bar and crows feet." ― Amy Neftzger
10. "When we don't have the words, chocolate can speak volumes." ― Joan Bauer
11. "After about 20 years of marriage, I'm finally starting to scratch the surface of what women want. And I think the answer lies somewhere between conversation and chocolate." — Mel Gibson
12. "Chocolate is a perfect food, as wholesome as it is delicious, a beneficent restorer of exhausted power...it is the best friend of those engaged in literary pursuits." ― Justus von Liebig
13. "Chocolate is cheaper than therapy and you don't need an appointment." — Catherine Aitken
14. "Let's face it, a nice creamy chocolate cake does a lot for a lot of people; it does for me." — Audrey Hepburn
15. "The way to my heart is through Belgian milk chocolate." — Emma Donoghue
16. "If it's not chocolate, it's not breakfast." ― Laini Taylor
This article was originally published on