How To Show Support This Trans Visibility Day & Always
From educating those around you to donating your time and money.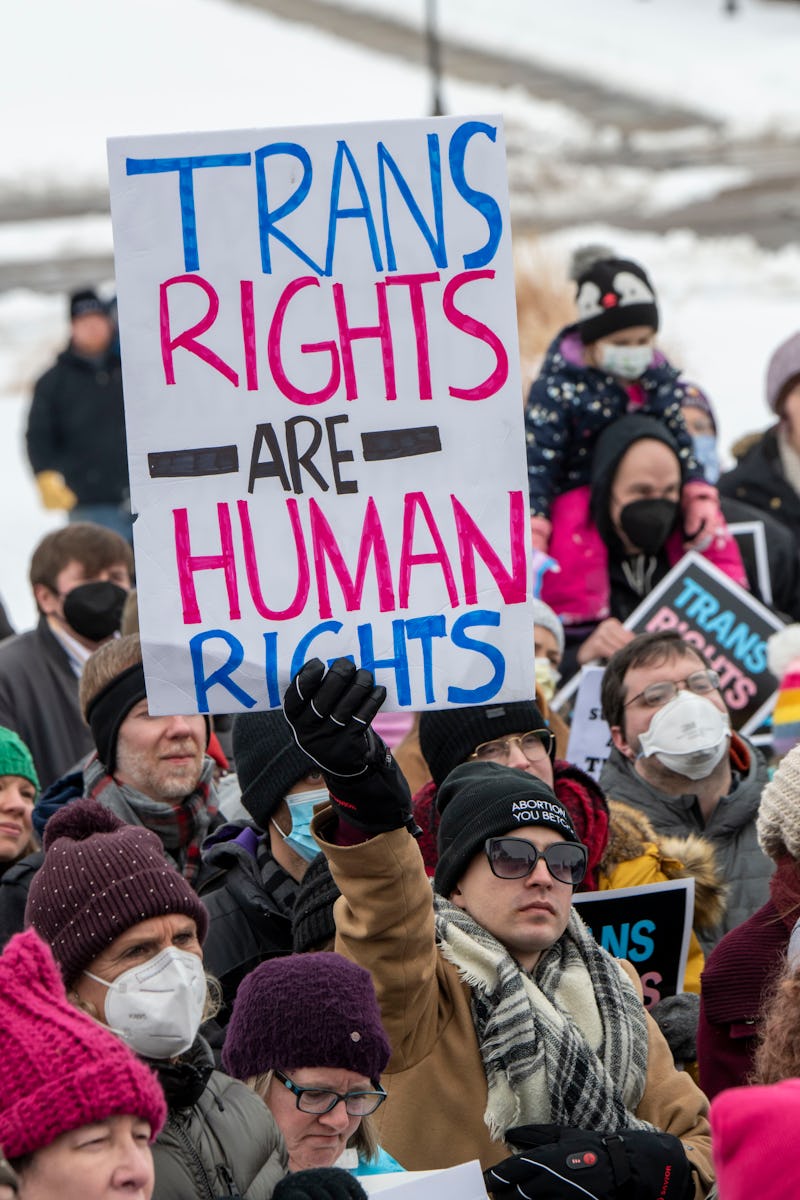 UCG/Universal Images Group/Getty Images
Let's make March 31, the thirteenth annual Transgender Day of Visibility (TDOV), an experience that transcends the disappointment of recent developments in harmful, anti-trans legislature by bringing attention to the accomplishments of trans people around the globe while fighting cissexism and transphobia. According to the LGBT Foundation, the theme of this year's Transgender Day of Visibility is, #IAmEnough — meaning that today (and every day) is a day to celebrate the trans community just as they are.
Transgender Day of Visibility was created in 2009 by Rachel Crandall — a Michigan-based psychotherapist and head of Transgender Michigan. In a 2021 essay for them., Crandall spoke on the importance of recognizing the "double-edged sword" that visibility can pose.
"I read an article once by a prominent activist who said that it's not transgender people who need to be visible right now, so much as our allies," Crandall writes, "It's easy to call yourself an ally. However, to really get out there for us, speak up for us, to write letters and educate your friends — that is something else. And that's what we really need to focus on."
Many trans activists have also echoed this need to match visibility with action. This year, activists Raquel Willis and Chase Strangio launched the Trans Week of Visibility and Action — created with the mission of encouraging prolonged and action-based efforts against anti-trans legislature.
Whether you're a part of the trans community or an ally, here are some ways to honor Crandall's mission and show up for the trans community on this Transgender Day of Visibility.