Malibu's New Watermelon Flavour Is Here To Level Up Your Summer Cocktails
And you can buy it pre-mixed in a can, too!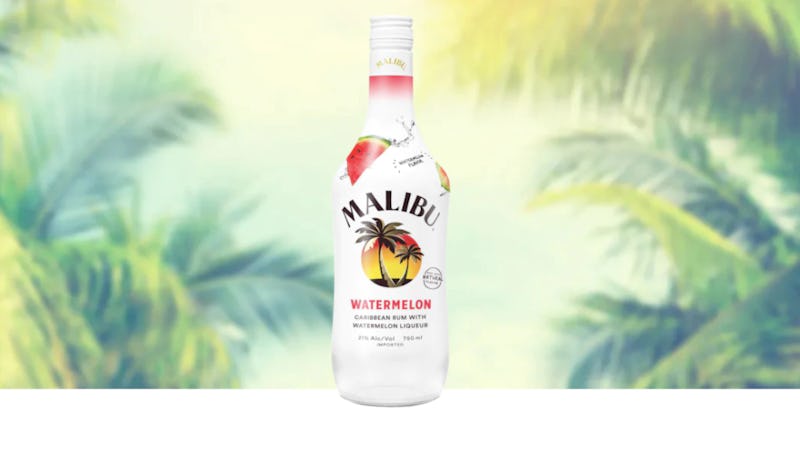 With the weather heating up and BBQs and picnics back on, finding that perfect summer tipple is at the top of my to-do list. A bottle of Malibu is always a trusty choice, but now the brand have introduced an even more summer-friendly flavour for the heatwave: watermelon.
Malibu Watermelon is a twist on the classic, promising a combo of fruity watermelon and classic tropical flavours like coconut. The refreshing elixir comes in a 70cl bottle, ready to be mixed into a cocktail of your choice.
And if you're looking for pre-made cans that are ideal for those COVID-safe outdoors picnics, Malibu also has you covered with their Malibu Watermelon Lemonade. The delicious can houses a glorious mix of Caribbean rum, watermelon, and lemon lime flavours, and is sparkling.
Both are already out to buy now; the big bottle is available at Tesco and Asda for £15, while the cans are in Tesco and Morrisons stores, for a slightly more thrifty price of £1.80 each.
If you're looking for some guidance on what cocktails to create with Malibu Watermelon, the brand has released four recipes for a soda water mix, a mojito, a daiquiri, and a colado.
Alternatively, you really can't go wrong with a simple Malibu Watermelon and lemonade mix, which would be lovely topped up with some fresh watermelon chunks. Yum.