9 Organisations Helping In Beirut That You Can Donate To
A blast in the Lebanese capital has killed at least 100 people and injured thousands more.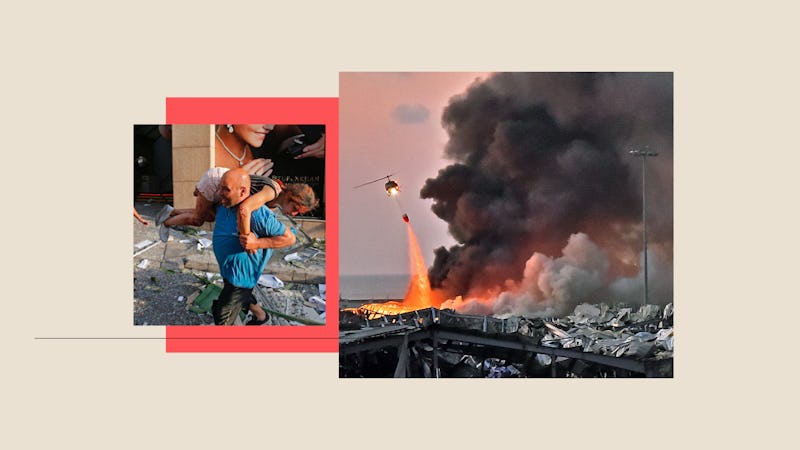 MARWAN TAHTAH / STR / Getty
On the evening of Aug. 4, there was a massive explosion in the Lebanese capital of Beirut. The disaster happened near Beirut's port in a highly populated area of the city with lots of attractions. Soon, local people and journalists started to post on social media, explaining that cars had been flipped in the blast, glass littered the streets, and homes had been destroyed. It's been reported that at least 160 people have been killed and 6,000 others were injured. Relief efforts are ongoing to find missing people.
At times like this, funding for teams on the ground that are tending to people most affected is crucial. It's reported that the Lebanese government is allocating 100 billion Lebanese pounds to deal with the blast, but a number of charities and agencies have also committed to providing funds and support as the scale of this crisis becomes apparent.
Here are nine charities and pages you can donate to in order to help Beirut. Alongside monetary donations, you can help the efforts of social media accounts like Locate Victims Beirut that are working to find people and reunite families by reposting and spreading the word.
This article was originally published on