You're Missing Out If You Haven't Tried Any Of These Cheap Finds Reviewers Call "Life-Changing"
We only recommend products we love and that we think you will, too. We may receive a portion of sales from products purchased from this article, which was written by our Commerce team.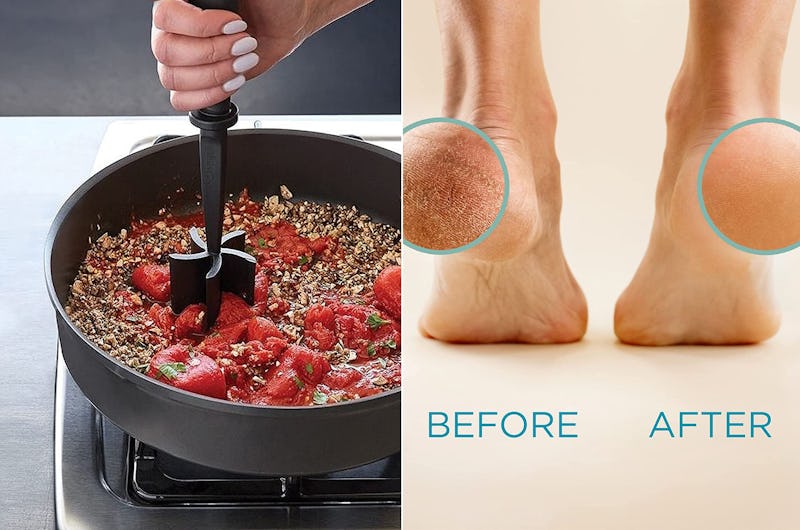 Amazon
I get it — it might seem overdramatic to say all of these products are life-changing, but I promise it's not just me. A ton of reviewers are calling these items "life changing" or "game-changers." So, honestly, you're missing out if you haven't tried any of these cheap finds. Don't worry — I've added in all of these "game-changing" and "life-changing" reviews, so you can see for yourself the exact impact these items have.
I mean, you have to believe in a microdermabrasion exfoliating mitt when a reviewer raves, "These mitts have LITERALLY changed my life. They've completely, TOTALLY changed my skin!" I promise you'll quickly throw out your loofah for this wearable exfoliator that helps out with ingrown hairs. Plus, you can actually wash it (unlike a loofah), so it's always clean when you want to exfoliate.
Or what about when a reviewer writes, "Game changer folks," about a set of grocery bag carriers. They're basically sturdy handles that help you carry your entire grocery haul (or clothes shopping haul) without dropping anything. Yep, 50 pounds worth of groceries. Plus, they're compact enough to store in the reusable grocery bags in your trunk.
Whether or not you think "life-changing" is a bit dramatic, scroll through for a bunch of cheap finds. After grabbing those transparent pimple patches or the light-up dog collar, you might just agree with these reviews.