20 Creative Ways To Break The Ice At Your Zoom Holiday Parties
From decorating fails to favorite memories.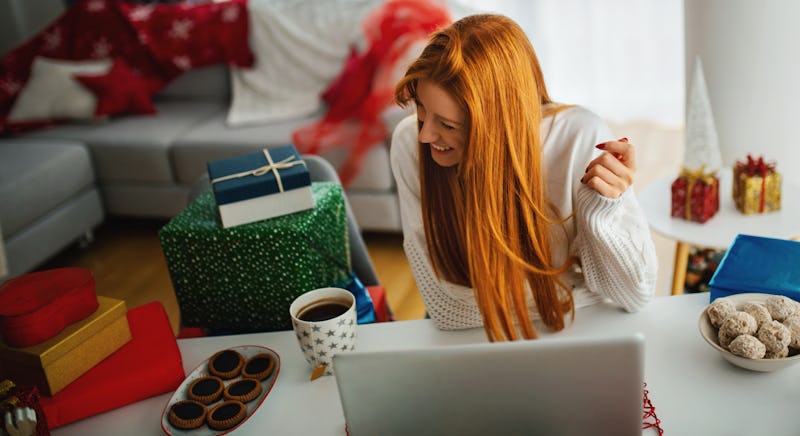 Aja Koska/E+/Getty Images
Even though this holiday season looks a lot different than usual, with a little planning and creativity there are some seasonal traditions you can adapt virtually, like throwing your annual holiday party. Yes, almost nine months into social distancing, Zoom fatigue is very real, but the holidays offer a refreshing take on the usual virtual happy hour conversations.
There are many topics that will take your Zoom party to new heights. What's your most embarrassing holiday story? What's your favorite holiday dish... and why is it not macaroni and cheese? What's your worst holiday shopping fail? Least favorite holiday tradition and why? Between the traditions, seasonal food, bright lights, festive songs, and holiday-themed films, the questions you can ask to get your party revved up are endless.
This time of year brings up different emotions for different people, so adding humor and thoughtful, lighthearted topics are the best bet for your party. No matter what you decide to discuss, you're bound to get laughs when you ask your guests holiday-related questions — and you may learn new things about old friends in the process. Check out these 20 conversation starters that will make your next holiday Zoom party the talk of the season.