These 10 Actors Had Their First Kisses On Screen, And They Were Just As Bad As You Think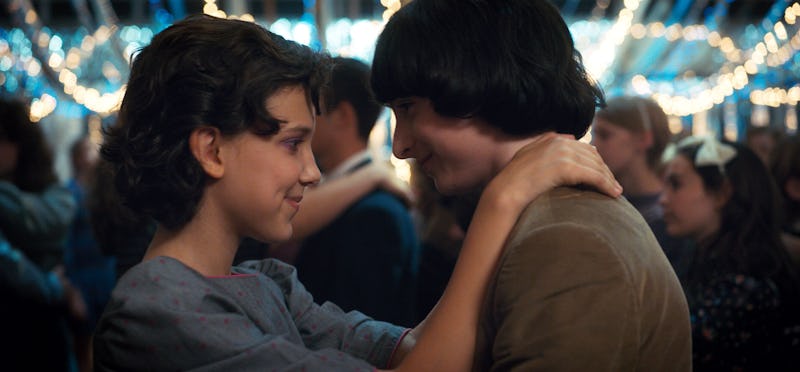 Netflix
It takes some serious bravery to commit to your first kiss. Clammy nerves creep up your spine, your palms get sweaty, and you overthink your hand and head placement as the kiss is landing — all while trying to take a mental snapshot of what's supposed to be a super special moment. That experience is unnerving enough to tackle in private, so imagine what it would be like on camera. Many child actors, including Selena Gomez, Millie Bobby Brown, Keke Palmer, and more have done just that, with heir first pecks forever living in movie and TV history. And in the years since their scripted smooches, some of those actors have shared what it was really like to have their first kisses on screen. Spoiler alert: none of them were particularly romantic.
Some of the actors on the list below fumbled through many takes before landing the kiss the way the director wanted, while others got through it with little struggle. All of their experiences were different from each other, but the actors share one thing in common — now, they can all look back on the kisses and laugh. (And rewatch them, too.)
So next time you lean in for that first kiss with someone and feel the nerves coming on, just breathe and remember that these below smooches exist.