Crystals That Can Actually Help Protect You During Mercury Retrograde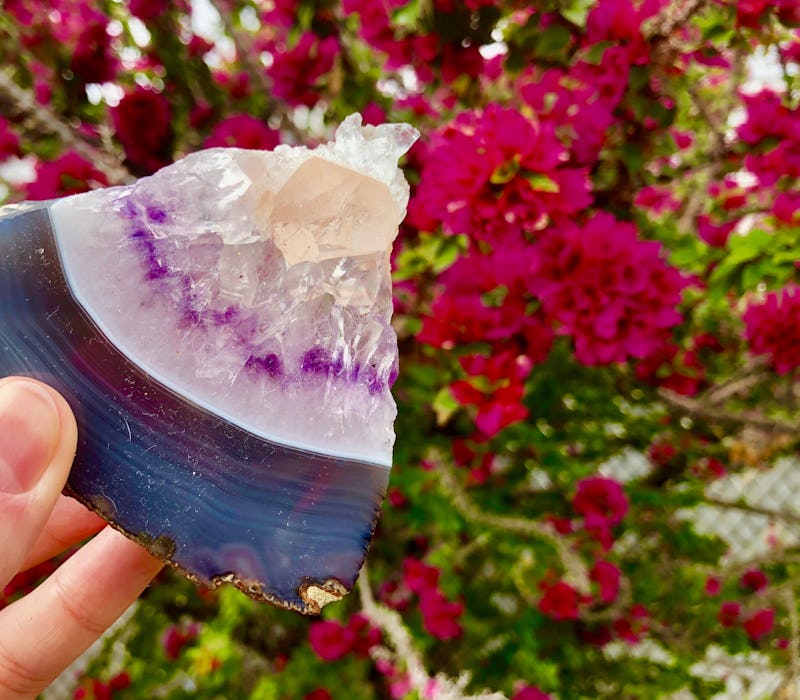 Brandi Neal / Bustle
It's almost time for another whirlwind three-week Mercury backspin, as Mercury retrograde is set to begin Mar. 22 and last until Apr. 15. If you want to get through it like a boss, there are some crystals to protect you during Mercury retrograde. According to Astrology King, this Mercury retrograde will affect all matters related to love and affection, and the crystal rose quartz is a perfect pocket partner for attracting all things love into your life.
"Romantically, this stone will enhance the ability to see things clearly in a relationship and therefore deepen love," Deborah Hanekamp, a Brooklyn-based seeress who specializes in medicine readings and healing ceremonies, told Style Caster. "It also activates self-love and will show us if we are in an unhealthy relationship."
If you think turning to crystals seems rather niche, that's not the case anymore. Crystals are going mainstream with Fast Company reporting a 40 percent increase in Google searches for "healing crystals" in the last few years. Personally, I have quite a few crystals, and I even take them with me when I travel. There are crystals to quell anxiety, crystals to cleanse your aura, crystals to align your chakras, and crystals to increase positive communication, which is particularly important during Mercury retrograde when communication breakdowns are more likely to occur. You really have nothing to lose by trying crystals, and these are the best crystals to protect you during Mercury retrograde.