10 Environmental Groups To Follow In The Fight Against Climate Change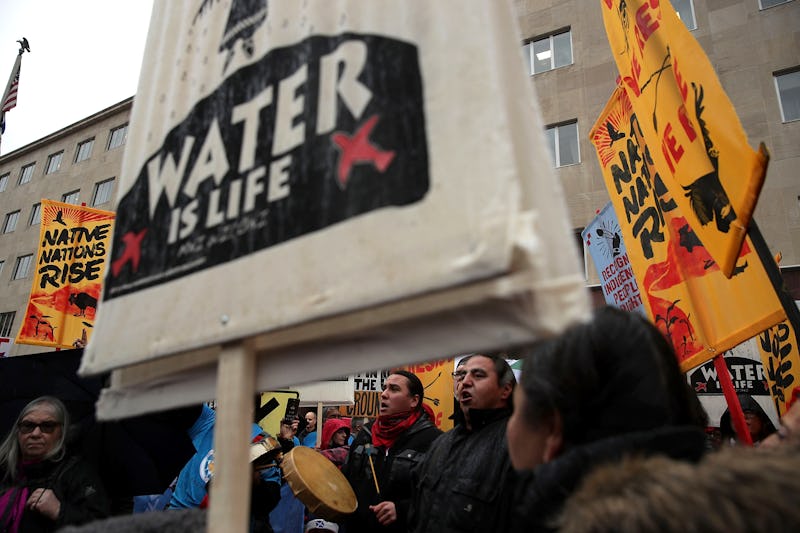 Alex Wong/Getty Images News/Getty Images
Often times, it seems like environmental justice is treated more like an afterthought or "future" issue to worry about, rather than a pressing social justice concern, leaving it to grassroots environmental groups to effect change. However, now more than ever, people are beginning to understand that protecting the earth is just as much a human rights issue as an environmental one. This became clearly evident after the Flint Water Crisis began in 2014, and even more so after the long, Indigenous-led fight against the Dakota Access Pipeline at the Standing Rock Sioux Reservation that occurred throughout 2016.
Moreover, just a few months into Trump's presidency, his administration rolled back many environmental protections, and slashed the budget of the Environmental Protection Agency (EPA). On Feb. 2, Trump's decision to dramatically shrink Bears Ears National Monument and Grand Staircase-Escalante — to the dismay of many Indigenous communities — went into effect.
Luckily, there are environmental organizations across the U.S. — many that are led by Indigenous communities and people of color — that are tirelessly fighting for environmental, economic, and social justice in their communities through grassroots organizing, education, and policy change. Here are 10 environmental causes and organizations you may not know, but that you should follow ASAP.